With an array of 4K televisions taking center stage at this year's CES, Sharp is showing a prototype 8K (7680 × 4320 pixels) TV in its booth, which the company describe as "The Future of Television." While the technology is impressive, there are a number of challenges both 4K and 8K (known collectively as UHDTV) will need to overcome — including the cost to consumers, lack of available content, and significant changes to production workflows.
Researchers at NHK, which is funded by the Japanese government and a TV license fee, built the first 4K television in 2003. They later upgraded their system to support 8K.
SMPTE released Standard 2036 for UHDTV in 2007 that included a definition for both 4K and 8K.
In 2011, NHK and Sharp collaborated on a demonstration of an 85-inch Super Hi-Vision 8K LCD display. Super Hi-Vision, which has 16 times the resolution of HDTV, includes a 22.2 multi-channel sound system, 300 cd/m2 luminance and 10 bits per pixel.
In 2012, UHDTV was officially approved as a standard by the International Telecommunication Union (ITU). And later that same year, the Consumer Electronics Association (CEA) announced that it had unanimously agreed that the technology would be known as "Ultra High-Definition" or "Ultra HD."
The outlook for UHDTV is unclear. A major challenge will be to produce UHDTV content that is not just upconverted from HD. Korea plans to begin test 4K broadcasts. Meanwhile in Japan, NHK is reportedly planning to skip 4K and go directly to 8K in order to save the costs of later going from 4K to 8K. These tests could begin as early as 2016. The format's first official test took place last year at the London Olympic Games where NHK shot the opening and closing ceremonies in 8K.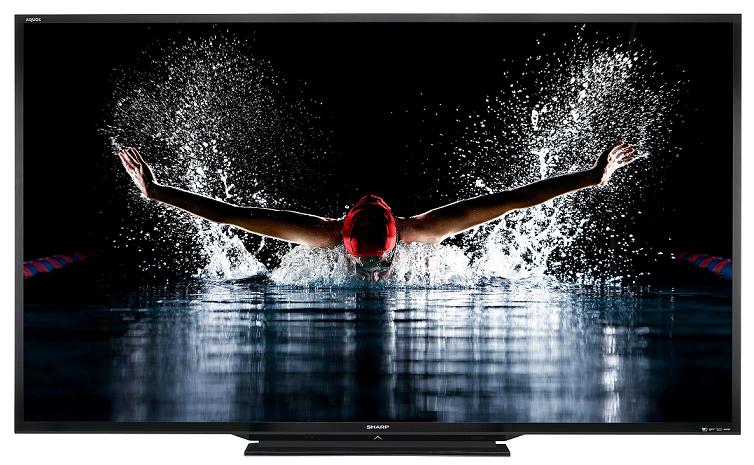 Consumers will be challenged to find the 33 Mb/sec to support 8K. The Blu-ray Disc Association (BDA) is studying the tech feasibility, market demand and the potential impact on the Blu-ray installed base for 4K and 8K.
TV broadcasters and video production companies will need to re-define their workflows. An uncompressed Super Hi-Vision signal runs at around 24 gigabits per second, making routing and editing of the signal inside a TV station, for example, a challenge.
And finally, broadcasters are pondering the economics to support UHDTV. In a recent TVNewsCheck article, Sheau Ng, vice president of technology and standards at NBCUniversal says, "There's certainly going to be more [content] in the future but we still need to figure out what's the business model. The equipment guys can create these [4K TVs], but for us to get the content, we need to say, here's the business model, here are the projections and this is how we can make money."
So stay tuned.