Aiming to improve digital advertising for the OTT market, BrightLine is partnering with Nielsen Marketing Cloud, with its 60,000 audience segments, to enable advertisers to better target their messages on connected TVs and over-the-top streaming devices. Hulu, Discovery Communications and Viacom already use BrightLine technology to add interactivity and personalization to linear ads for ordinary TVs. For example, on OTT devices, a user can click on a car ad to see related video content or access dealer information.
The Wall Street Journal reports that Hulu has used BrightLine technology to run OTT ad campaigns for Toyota, Hennessy and Texas Tourism. BrightLine, it says, "has been collecting data at the device level," which it then uses to "figure out which TV ads perform best on specific apps and the various devices people use to stream TV shows."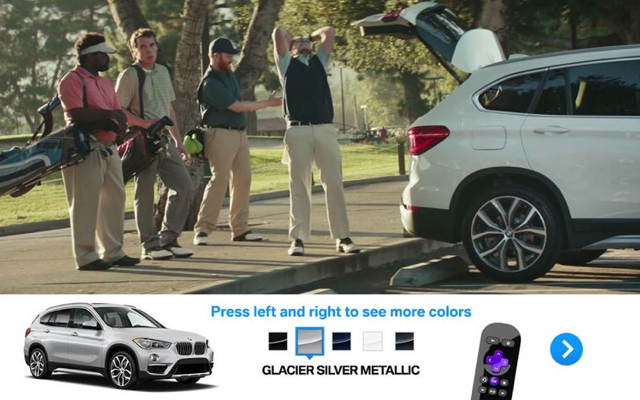 By adding Nielsen to the mix, BrightLine will know more information about the households where those devices are found. In this way, households with children could be shown ads for minivans, while singletons could get ads for sports cars.
The new partnership also helps the nascent market of OTT advertising move forward. BrightLine chief executive/co-founder Jacqueline Corbelli stated that the way to get more advertisers interested in the OTT market is to have a centralized sales outlet "that could deliver scale across the full OTT footprint."
BrightLine raised $20 million in series A funding last year to do just that. Currently, ads on connected TVs are sold, as part of big packages, on a national level, without the use of data to hone the targeting. Nielsen Marketing Cloud executive Damian Garbaccio said that may change as advertisers get used to using data in digital advertising.
"Advertisers are never ready for anything new," added Michael Bologna, president of Modi Media, a division of Group M. "They need a push. This creates something that is nice and sweet and simple. It will make it much easier for advertisers and agencies to explore."
Still unknown, however, is whether or not TV viewers want to interact with ads. TiVo, for example, has touted interactivity but most marketers still run traditional 30-second ads. Hulu senior vice president of advertising sales Peter Naylor said it's up to advertisers to make such ads simple to interact with and valuable to consumers.
"The idea that I can play with an ad on my TV, [while new now], there will be a time when people expect that," he said.