Social media platforms that placed ads on pages espousing extremism and hate have vowed to take steps against this, but the brands involved, from AT&T to Kellogg, are also getting flak for appearing on the sites and inadvertently funding the purveyors of fake news and hate speech. That has happened because brands now depend on automated ad technology to reach targeted demographics, but they are now re-evaluating that strategy; Unilever is considering leaving YouTube and Facebook unless they gain control of the situation.
The New York Times reports that Sleeping Giants, an anonymous Twitter account with 137,000 followers, urged its followers to tweet screen shots of such ads. They did so, including shots of Warby Parker and Kellogg on alt-right site Breitbart News, which resulted in "many brands to blacklist the conservative news site and blame automated ad technology for their ad appearances."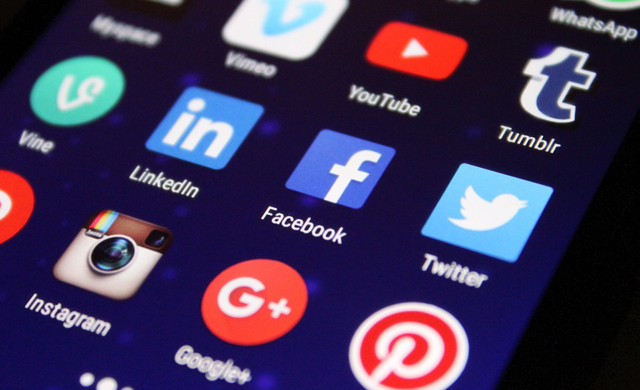 #GrabYourWallet was a similar movement, "which started as a campaign to boycott retailers carrying Trump-family products." Pressure from these organizations and news outlets "also helped spur a major brand exodus from YouTube last spring," where ads from AT&T and Johnson & Johnson, among other companies, were found next to ads promoting terrorism and other offensive content.
YouTube "introduced some changes that limit which videos can run ads," but some advertisers are skeptical since their ads must be posted on a huge number of sites to reach consumers. JPMorgan reported it saw "little change in the performance of its display ads after cutting back to 5,000 preapproved websites from roughly 400,000 sites a month."
The Wall Street Journal reports that, "Unilever is threatening to pull back its advertising from popular tech platforms, including YouTube and Facebook, if they don't do more to combat the spread of fake news, hate speech and divisive content." Unilever chief marketing officer Keith Weed is expected to elaborate on this at the upcoming Interactive Advertising Bureau's annual leadership meeting on Monday.
More specifically, Unilever is drawing the line on content that "funds terrorism, exploits children, spreads false news or supports racist and sexist views." Last year, the company spent more than $9 billion on marketing. Weed says that, "rather than issue a public list of demands … he wants to work privately with the tech companies to come up with solutions."
Unilever has already had discussions with Facebook, Google, Twitter, Snap and Amazon to "share ideas about what each can do to improve." Although Weed acknowledged the changes these platforms have made recently, he "said more work is needed."
Last year, Proctor & Gamble "issued an ultimatum to digital giants to clean up online advertising," with its chief brand officer Marc Pritchard issuing "a list of demands that included the sector adopt one viewability standard and allow an independent measurement watchdog to audit some platforms' ad metrics."
Elsewhere, NYT reports that, AT&T "has yet to return to YouTube nearly a year after pulling its advertising from the platform because of concerns that it could appear alongside offensive material." AT&T has said it wants YouTube to get "as close to zero tolerance for this issue as possible." AT&T spent more than $1 billion on advertising in the U.S. last year through September.
Topics:
#GrabYourWallet
,
Ad Metrics
,
Advertising
,
Amazon
,
AT&T
,
Automated Ad Buying
,
Breitbart News
,
Donald Trump
,
Facebook
,
Fake News
,
Google
,
Hate Speech
,
IAB
,
Johnson & Johnson
,
JPMorgan Chase
,
Keith Weed
,
Kellogg
,
Marc Pritchard
,
Proctor & Gamble
,
Sleeping Giants
,
Snap Inc.
,
Social Media
,
Twitter
,
Unilever
,
Warby Parker
,
YouTube