Biz Stone has an impressive track record with helping launch various social products, including Xanga, Blogger, Twitter and Medium. Stone's most recent undertaking is Jelly, a question-and-answer app though which users can ask their social media friends — and friends of friends — questions about anything, using text and images. While the app has the potential to change the makeup of Internet searches, some critics have been skeptical of the need for what essentially serves as a mash-up between Quora and Instagram.
"Hearing Stone talk about it, though, it becomes clear that Jelly is in some ways his most ambitious effort yet," reports Wired. "Instead of simply giving people a new way to express themselves, what Jelly's really about is giving people a new way to search. It's based on the simple, somewhat audacious idea that Google's ever-expanding Knowledge Graph isn't perfect, and that, at least some of the time, the people you know have a decent chance at besting it."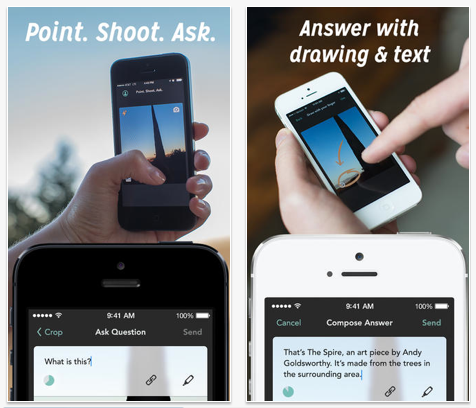 "The whole premise behind Jelly is that we think there's a certain amount of search queries that are better answered by a real person," said Stone. While this may be true, it is often difficult to determine which person is best to answer a given question.
Stone and his team decided to use a card-based "one and done" user interface. The user is given one question at a time, with the options to either answer it, forward the question to a friend, or dismiss it. The questions that appear on a users feed are pooled from their Twitter and Facebook networks, and Stone hopes to add services like LinkedIn as well.
According to Wired, "queries haven't been flooding in. Even with moderately social media savvy networks, I've only gotten a dozen-few queries in the two weeks I've had the app installed. About half of these have been less than serious."
Regardless, Stone is optimistic that the app will be successful — especially since he remembers a time when people were calling Twitter just another messaging service, and saying very similar things.
The article includes a 2-minute video introduction of Jelly.
Topics:
Answer
,
App
,
Ask
,
Blogger
,
Connect
,
Critic
,
Engine
,
Facebook
,
Google
,
Graph
,
Inquire
,
Instagram
,
Interact
,
Interface
,
Jelly
,
joke
,
Knowledge
,
Launch
,
LinkedIn
,
Medium
,
Message
,
Messaging
,
Network
,
Optimism
,
Person
,
Product
,
Query
,
Question
,
Quora
,
Revolution
,
Search
,
Social
,
Stone
,
Technology
,
Tweet
,
Twitter
,
UI
,
Wired
,
Xanga