Twitter announced that CEO Dick Costolo plans to leave the company at the end of the month. Co-founder and former CEO Jack Dorsey will serve as interim CEO starting July 1 until a successor is found. Twitter shares jumped eight percent following the announcement. Since the company went public in 2013, Twitter has experienced numerous challenges, including an effective means of attracting new users and developing revenue streams based on advertising. Some are speculating that Twitter is ripe for acquisition, with Google listed as one of the interested parties.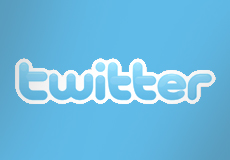 "Costolo, a wealthy former entrepreneur who has led Twitter for the last five years, had grown tired of second-guessing by Wall Street, with its focus on the social network's sluggish user growth and its repeated failures to make its products more appealing," reports The New York Times. "In January, he confided to friends at the Consumer Electronics Show that he did not need the aggravation anymore."
According to eMarketer, Google leads the mobile Internet ad market in the U.S. with 36.9 percent, followed by Facebook at 18.5 percent. Meanwhile, Twitter only accounts for 3.6 percent of the $19.2 billion market.
Some are comparing Dorsey's return to Steve Jobs coming back to Apple. However, Dorsey sees the move as only temporary. "It's really up to the search committee and they're going to look at internal and external candidates," he said.
Dorsey, 38, helped launch the social media venture in 2006 with Evan Williams and Biz Stone. He co-founded digital payments company Square in 2009 and was reportedly behind the initial proposal for Twitter acquiring video app Vine.
"His return signals that Twitter is looking for a leader who can inspire confidence in the company's product vision, after a slew of leadership changes in the past five years, slower growth than anticipated and advertising efforts that have failed to gain traction," suggests Bloomberg.
"Dorsey tends to lead in terms of big ideas and grand visions. In operational meetings, he leans toward discussing philosophical positions on a product's purpose, as opposed to going through a checklist of action items."
Related:
Twitter's CEO is Stepping Down. Here's Why the Company's in Trouble, Vox, 6/11/15
Topics:
Advertisers
,
Advertising
,
Apple
,
Apps
,
Biz Stone
,
CES
,
Communication
,
Dick Costolo
,
Digital Payments
,
eMarketer
,
Evan Williams
,
Facebook
,
Google
,
Internet
,
Jack Dorsey
,
Mobile
,
Mobile Apps
,
Revenue
,
Social Media
,
Square
,
Steve Jobs
,
Tweets
,
Twitter
,
Video
,
Vine
,
Wall Street