Beacons, hardware devices that can be detected by mobile apps, have seen interest from fields other than just retail. According to a new report from ABI Research, retail is one of the smallest markets for iBeacon and Bluetooth Low Energy-powered devices. While stores can better communicate with customers via apps — through special offers, alerts and ads — even more interest has developed in asset tracking, personal location, and connected home markets.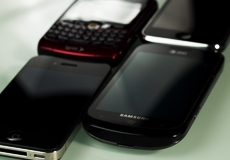 Apple, Macy's and grocery stores are just a few of the examples that have used iBeacon or other Bluetooth Low Energy-powered devices to track where customers are in the store. ABI estimates that by 2019, BLE devices will create a 60 million unit market.
"We will see silos of beacon networks emerging over the next five years and larger companies like Apple and Google must consider how to aggregate this into a cohesive system, creating new revenue opportunities," said ABI senior analyst Patrick Connolly.
ABI believes that the scale of the connected home market alone makes it potentially one of the largest sectors for beacons.
"However, it's worth pointing out that when ABI says retail is the smallest market, it's talking in terms of shipments," reports TechCrunch. "If you were to consider the total revenue opportunities, retail will remain the largest market, notes Connolly, given the potential around analytics, CRM and advertising as beacons are adopted for things like indoor location, electronic shelf labeling, smartphone apps, mobile payments and more."