AT&T's new service, Sponsored Data, allows developers and brands to deliver content — at their cost — to the mobile devices of their customers without eating into individual data plans. UnitedHealth Group, Aquto and Kony were the first three companies to sign up for the service at launch early last week. The telco's intention is to allow companies to reach their target audience without costing consumers money in cell phone bills, but some say Sponsored Data is bad for the economy.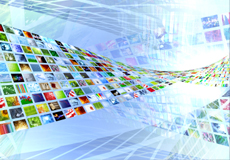 "AT&T Inc. formally opened the door Monday [Jan. 6] for companies like Google Inc. to subsidize the cost of using their services on smartphones and tablets," reports The Wall Street Journal. "The trick will be getting them to actually sign up."
According to WSJ, a company like Netflix could promote a new series and pay for the data needed to deliver to subscribers without those customers paying a dime. UnitedHealth is already using it to allow consumers to access mobile health apps and sites. Aquto is paying for mobile ads, and Kony is paying for customer employees to access work-related content.
"But [the service] faces uncertain odds of success, as big Internet and media companies are wary of setting the precedent that they should help cover those costs," WSJ says.
Others are wary of the service because of potential negative effects on consumers — who might ultimately end up absorbing those costs — and startups that cannot afford to compete with those paying for the service.
"It sounds great for consumers on its face […] but in reality it's a huge blow to the free and vibrant market of the Internet economy, and the first step towards a new era of carrier control," suggests The Verge.
"If AT&T can levy taxes on access to a hundred million subscribers who are increasingly turning to mobile devices over traditional PCs, that turns the wireless behemoth into major economic gatekeeper on the Internet," notes The Verge, "a situation that would flagrantly violate the net neutrality principles that govern landline Internet but were waived for mobile."
Though WSJ says AT&T's new partnerships likely do not break the FCC's "open Internet" rules, Verizon is challenging those rules in court. According to Carolyn Giardina of The Hollywood Reporter, FCC Chair Tom Wheeler said in a CES session last week that the commission would intervene if the telco threatened competition.
"We're pro innovation, pro competition, and we want to protect both," he said.
In the meantime, AT&T says it's in talks with other potential partners and may make additional partnership announcements in March.
Topics:
2014
,
Advertising
,
Apps
,
Aquto
,
AT&T
,
Bills
,
Brands
,
Carrier
,
CEA
,
CES
,
Content
,
Customers
,
Data
,
Deliver
,
Developers
,
Devices
,
Economy
,
FCC
,
Google
,
KONY
,
Launch
,
Market
,
Mobile
,
Netflix
,
Open Internet
,
Partnership
,
Patel
,
Promote
,
Smartphone
,
Sponsored Data
,
Subsidize
,
Tablet
,
Telco
,
UnitedHealth
,
Verizon
,
Wireless