At Computex 2017, Microsoft exhibited Windows Mixed Reality headsets from Asus, Dell and Lenovo, weeks after showing headsets from HP and Acer. Asus, which collaborated with Microsoft to ensure speed and power, displayed a headset with a polygonal cover panel. Dell's headset, designed by the team that made its high-end XPS and Alienware PCs, is being marketed as offering an affordable price, customizable cushioning, a flip-up visor and convenient cable routing. Lenovo's headset is positioned as the least expensive.
Digital Trends notes that the Lenovo headset, at its "incredibly affordable" price will "likely serve as the baseline for the Windows Mixed Reality headset range." This headset has sensors that "facilitate inside-out tracking and streamline the set-up process, making it easier for users to jump right into experiences that require some real-world movement."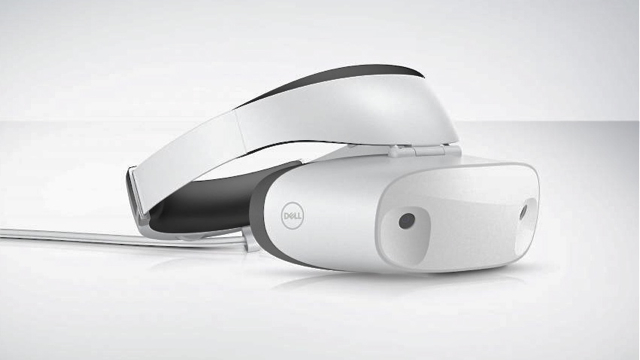 The new Mixed Reality headsets, intended to make AR and VR "accessible to all users," will also draw in those who are attracted to "a clearly defined platform with close ties to the Windows ecosystem."
On the Microsoft Windows blog, Peter Han, vice president of partner devices and solutions, says the effort to work with partners to create Mixed Reality headsets began at last year's Computex. The headsets, which will be available for the holiday season, "use Microsoft's platform to enable a single and consistent user interface, standardized inputs, and a universal app platform for developers," said Han.
He added that Asus already offers Oculus-ready ROG gaming desktops and the VR-ready VivoPC X. The new Mixed Reality headset "will be adding a futuristic head-mount device with a unique polygonal 3D cover panel, designed with comfortable ergonomically adjustable strap, enabling an easy one-hand setup." The headset will also offer a six degrees of freedom (DOF) tracked motion controller.
Topics:
Acer
,
Alienware
,
Apps
,
Asus
,
Augmented Reality
,
Computex
,
Dell
,
Dell XPS
,
DOF
,
Gaming
,
Headsets
,
HP
,
Inside-Out Tracking
,
Lenovo
,
Microsoft
,
Mixed Reality
,
Motion Controller
,
Oculus
,
Peter Han
,
ROG
,
Tracking
,
Video Games
,
Virtual Reality
,
VivoPC X
,
VR
,
Windows
,
Windows Mixed Reality