Turning the car's windshield into an AR screen for navigation, a mobile AR device that helps the blind navigate the real world, and a mobile app to envision that couch from the furniture store in your living room. These are all real-world AR applications that their creators are touting as a good first step into nascent consumer products. GlobalData research director Avi Greengart, who moderated the CES 2018 panel on augmented reality, noted that AR developers have had to find a way to create customized solutions using limited existing hardware and software.

WayRay founder/chief executive Vitaly Ponomarev, who reports that his company has just released its True AR SDK for developers, plans on embedding its technology in cars in 2019.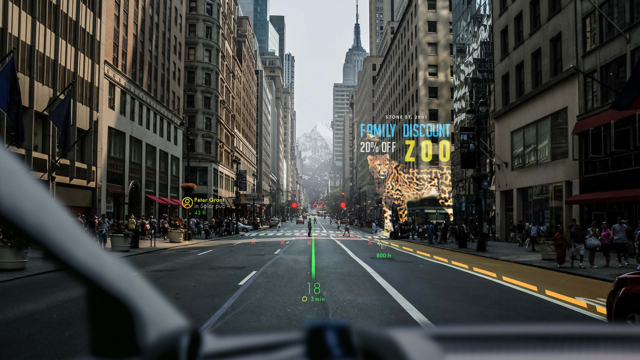 "When we started the company there were just heads-up displays with optical limitations," he said. "There were no technologies on the market [relevant to us] so five years ago we found a new material that allowed us to develop the solution. We also developed our own AR rendering engine, since there was no ARKit at the time."
Likewise, Aira chief technology officer Sujeeth Kanuganti said there was no off-the-shelf hardware, which his company found out after trying nearly everything out there. "Especially in servicing the blind, it has to look like normal glasses," he said. "People shouldn't be subjected to heavy hardware on their heads."
They started by using Google Glass, revealed Kanuganti, but now is developing its own hardware featuring a higher field-of-view camera, and built software on available libraries. "But everything else was built from scratch," he said.
Wayfair head of R&D Mike Festa reports that the company started using Google Tango as a platform, and was part of the launch effort. To be platform agnostic, they chose Unity as its engine. "We originally started with a standalone experience, and then we integrated it into the Wayfair mobile app with ARKit and Google Tango," he explained. "With ARKit, the downside was that we had to reduce features, but the upside was that we got a lot more customers."
With regard to use cases, said Greengart, AR for the consumer is limited to the mobile world, whereas enterprise solutions have such an immense ROI that businesses put up with any technology limitations.
"AR itself is still not very popular because you only have the mobile platforms," said Ponomarev. "My POV is that wearable devices are not coming soon because there are lots of problems with compute power and optics. I don't believe in Magic Leap or HoloLens, which have a lot of limitations. But I do believe that we have lots of transparent services that we can transform into AR displays, which is why we started with transportation."
He revealed that his product has zero users in the consumer market, but its technology aimed at car manufacturers is much farther along, with the first car equipped with WayRay technology debuting end of 2018 in China and more such vehicles coming out in 2019.
Kanuganti reported that "about 1,500 Explorers are now using the service," but the potential market is much bigger, with 18 million blind people in the U.S. alone. His for-profit company is working to create sponsored applications; for example Target could sponsor an app enabling blind people to easily navigate its stores.
Topics:
Aira
,
App
,
ARKit
,
Augmented Reality
,
Automotive
,
Avi Greengart
,
CES 2018
,
China
,
Enterprise
,
Field of View
,
Furniture
,
Glasses
,
GlobalData
,
Google Glass
,
Google Tango
,
Holographs
,
HoloLens
,
Las Vegas
,
Magic Leap
,
Mike Festa
,
Mobile
,
Navigation
,
Retail
,
Sujeeth Kanuganti
,
Target
,
True AR SDK
,
Unity
,
Vitaly Ponomarev
,
Wayfair
,
WayRay