Apple pushes apps as a way to make the iPhone a must-have device. Google pushes mobile websites, to make money from digital search and the data it collects. What's a digital publisher to do? More and more of them are finding it onerous to maintain both. Although apps are ideal for loyal users, they require users to download them. Web pages appear to be a better way to attract new users. Apps currently dominate, but there's some indication that publishers that must choose between the two, pick their website.
The New York Times reports on one such publication that recently made that choice. Atavist Magazine, run by co-founder Evan Ratliff, recently shut down its app in favor of devoting its resources to its Web presence. Ratliff says he "felt pressure to do everything twice," but it took too much time.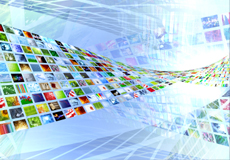 "Getting someone to download an app is way harder than targeting them and sending them stories through social media," he says, although he notes it was a difficult decision to give up the app.
For publishers that can't afford an app and a website, Apple and Google have both taken moves that will make it harder for publishers to make money. Apple enabled ad-blocking on mobile websites on iPhones/iPads, cutting out precious revenue for publishers. And Google plans to position websites that use pop-up screens to promote apps lower in search engine results (called "app-blocking" by some).
Apps are in the dominant position today; a recent Goldman Sachs report on digital advertising reveals that U.S. users are spending 60 percent of their online time in a mobile app, 30 percent on a desktop computer and only 9 percent on the mobile Web.
But publishers that rely on the Web can use social media to lower marketing costs; Ratliff now focuses on distributing Atavist articles through Facebook, Twitter and Reddit. Other publications, like cycling site Bike Hugger, maintain both, but are carefully watching Apple and Google to determine how best to make a profit.