Apple is currently in talks with Time Warner Cable and other potential partners to add video content to a new Apple TV set-top box, according to people familiar with the matter. Apple is reportedly hoping to reveal the new device in April, and start selling it for the December holidays, but this may change since the company has still not secured agreements with distribution and programming partners. The device will be an update of the current Apple TV, with an upgraded interface, faster processor and easier navigation.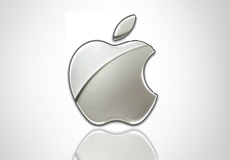 "The product would set off what Apple Chief Executive Officer Tim Cook has promised to be a year full of new product introductions," according to Bloomberg. "The company also is exploring a smartwatch, people familiar with the plans have said. Apple needs new gadgets to revive growth after sales and profit stagnated in recent quarters."
If Apple secures a deal with Time Warner Cable, Apple TV customers would have access to more live TV channels. Current users have access to Disney, ABC, ESPN, HBO, PBS, and Bloomberg TV through individual channel apps.
Apple's primary competition is Microsoft's Xbox One, and Roku's Internet-connected device. Amazon has also been working on a TV box "and Comcast entered the market late last year with its new digital interface — called X1 — that sells and rents TV shows and films much the way that Apple does through iTunes."
The potential deal would strengthen Time Warner Cable's TV Everywhere strategy, allowing customers to view content across various devices. TWC's viewing app is already available for Apple's iPad, Amazon's Kindle Fire, Roku and Android tablets.
Topics:
ABC
,
Amazon
,
Android
,
App
,
Apple
,
Apple TV
,
Bloomberg
,
Cable
,
Channel
,
Christmas
,
Comcast
,
Console
,
Content
,
Deal
,
Disney
,
Distribution
,
ESPN
,
Gadget
,
Game
,
HBO
,
Interface
,
iPad
,
Kindle
,
Kindle Fire
,
Microsoft
,
Navigation
,
PBS
,
Profit
,
Program
,
Programming
,
Roku
,
Sales
,
Set-Top Box
,
Smartwatch
,
STB
,
Tablet
,
Television
,
Tim Cook
,
Time Warner
,
TV
,
TV Everywhere
,
TWC
,
Video
,
VOD
,
Watch
,
X1
,
Xbox One