Apple has created software specifications that it hopes will encourage developers to build game controllers for its computers and mobile devices including iPads, iPhones and iPod touches. The company says the specs are designed to ensure that controllers "have consistent sets of control elements that both players and game designers can rely on." According to the document, "Controllers must enhance gameplay — they must not be required."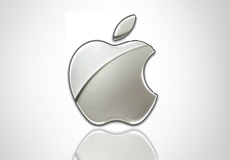 "The document states that controller specifications and related software support will be included in iOS 7, a forthcoming version of Apple's mobile operating system," reports The Wall Street Journal. "They will also be included in OSX 10.9, or Mavericks, a new revision of the Mac operating system."
During a 45-minute session at Apple's recent Worldwide Developer Conference in San Francisco, the company announced that Logitech and Moga are currently collaborating on hardware designs for a controller.
"Apple offered two hardware examples… with the mock-ups showing a 'form-fitting' design that wraps around an iPhone or iPod touch, as well as a standalone controller," explains Apple Insider. "Each model features a D-pad, dual analog sticks, four action buttons, and shoulder bumpers/triggers."
Apple is also looking to assist app developers in creating game controller-ready titles in its MFi program.
"Apple's decision to add support for game controllers marks one of the company's most overt efforts to court more advanced games to its devices," notes WSJ. "Some game makers have tried to build games for mobile devices that don't merely rely on a customer to swipe or tap on the screen, sometimes recreating a controller's buttons on the display through software. Few can match all the capabilities of a controller, however."
Logitech and PowerA both announced they plan to have controllers available this fall when iOS 7 launches. This could help Apple compete with mobile devices powered by Google's Android, which already has a number of game controllers.