Apple and Best Buy announced the two companies are extending their partnership so that technicians can repair iPhones at any of the 992 Best Buy locations in the U.S. The companies also revealed that 7,600 Geek Squad techs are now certified for iPhone repairs using genuine parts from Apple. While Apple will continue to offer repairs at its own stores, the new deal should prove beneficial to iPhone users in Montana, North Dakota, South Dakota, Vermont, West Virginia and Wyoming, since Apple does not presently have stores in these states.
Apple has been criticized by groups that argued the company historically made it difficult for independent shops to perform repairs with genuine Apple components, and the company has lobbied in the past against right-to-repair laws. However, Apple is now aiming to guarantee the quality of repairs. In 2017, Apple provided Best Buy with a special machine designed to fix cracked iPhone screens.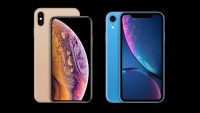 "Apple said that it now has 1,800 third-party repair providers in its U.S. network, three times as many as three years ago and enough to put eight out of 10 of its customers in the United States within a 20-minute drive of an authorized repair center," reports Reuters.
"Keeping the 900 million iPhones worldwide in service has become more important to Apple than ever as it shifts toward a services-based business of trying to persuade its customers to sign up for paid offerings such as Apple Music and iCloud."
In recent years, the company has introduced iOS updates that make it easier for consumers to keep their older phones. Chief exec Tim Cook even described growth in the iPhone resale market as "incredibly positive."
Topics:
Apple
,
Apple Music
,
Apple Store
,
Best Buy
,
Geek Squad
,
iCloud
,
iOS
,
iPhone
,
Minneapolis
,
Montana
,
North Dakota
,
Repair
,
Retail
,
Smartphone
,
South Dakota
,
Tim Cook
,
United States
,
Vermont
,
West Virginia
,
Wyoming