Demand appears to be outstripping supply for Apple's new iPhone X, since early order estimated shipment dates have been pushed to December. Online preorders began at 3:00 am ET on Friday in 50+ countries. The phone officially goes on sale on November 3, but the shipping estimate for the U.S., China and Japan is now at five-to-six weeks, at least twice the wait for new models a year ago. For example, when the iPhone 7 and 7 Plus went on sale last year, Apple estimated deliveries in one-to-three weeks.
The Wall Street Journal reports that, according to Loup Ventures, "in 2014, the iPhone 6 was expected in a week or less while the iPhone 6 Plus was expected in three-to-four weeks."
Drexel Hamilton analyst Brian White notes that the long delays for iPhone X delivery doesn't mean that the phone is a runaway success because, "we know there's very limited capacity." Still, Apple shares have risen about 35 percent over the past year, sending the company's market value over $800 billion, "largely on a bet that new iPhones will deliver record sales."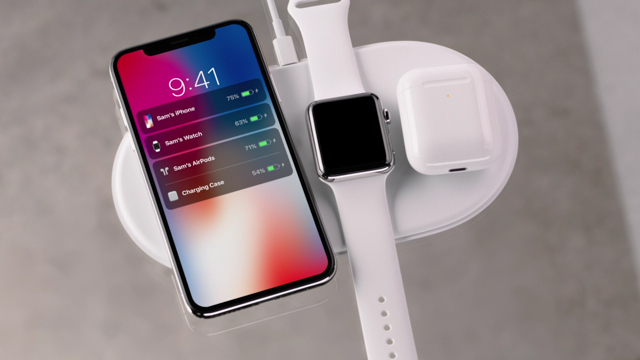 According to Barron's, Loup Ventures' Gene Munster says the shipping windows "suggest strong demand," but also notes it could be "attributed to production bottlenecks" with regard to the screen and "new sensing capabilities." Because investors don't know how many iPhone X units Apple has manufactured, there's no way of knowing if the delay is due to supply or demand.
Investors' enthusiasm over Apple's prospects rely on the iPhone X, since the iPhone 8 and 8 Plus, which shipped September 22, "posted the weakest sales of any of the company's new smartphones in recent years." Among its features, the iPhone X offers "an edge-to-edge display and facial-recognition system," but also costs $999, "the highest starting price ever for a major smartphone."
"The biggest risk for Apple is the supply chain," said Localytics co-founder Raj Aggarwal. "Are they going to be able to fill preorders for the iPhone X? If they can, they're in good shape. If they can't, they're going to miss some numbers this year."
WSJ also notes that "early glitches in the ordering process" also plagued Apple's sale of the iPhone X, with some customers unable "to log onto Apple's store to place orders for roughly 10 minutes after the advertised start time."
Despite these issues, UBS reports that about 95 percent of iPhone owners who plan to buy a new smartphone say they will buy another iPhone, compared to the 53 percent of Samsung owners who say they'll stick with the South Korean manufacturer's wares.
Which iPhone these shoppers will purchase, however, is unknown. Creative Strategies reports that, about 40 percent of consumers who plan to purchase in the next six months "wanted to see the iPhone X at a store before deciding what model to buy."
Topics:
Advertising
,
Apple
,
Apple Store
,
Brian White
,
China
,
Creative Strategies
,
Drexel Hamilton
,
Facial Recognition
,
Gene Munster
,
iPhone 6
,
iPhone 6 Plus
,
iPhone 7
,
iPhone 7 Plus
,
iPhone 8
,
iPhone 8 Plus
,
iPhone X
,
Japan
,
Localytics
,
Loup Ventures
,
Mobile
,
Raj Aggarwal
,
Samsung
,
Smartphone
,
South Korea
,
UBS
,
United States