After nine months of merger talks, SoftBank has reportedly suspended its plans to combine Sprint with T-Mobile US. This marks the second time in three years that Sprint has backed out of negotiations. According to those familiar with the matter, directors of SoftBank Group Corp. (Sprint's parent company) met in Tokyo and opted to suspend the merger plans. Insiders indicate that the news came as a surprise to T-Mobile officials. While discussions could be revisited in the future, the same insiders note that the two sides could not agree on the valuation of Sprint's shares, and SoftBank chairman Masayoshi Son had concerns about relinquishing too much control.
"The two sides have been exploring a deal that would combine the No. 3 and No. 4 U.S. carriers by subscribers, seeking to create a player big enough to challenge the market leaders in a rapidly changing telecommunications and media landscape," reports The Wall Street Journal.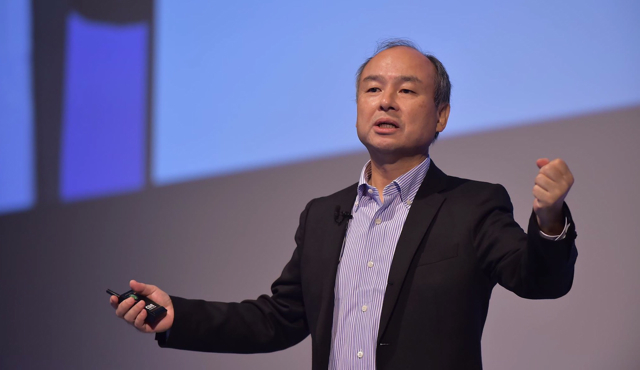 In 2014, Sprint walked away from a proposed plan to merge with T-Mobile after learning the deal would not have the support of regulators.
"SoftBank, which owns more than 80 percent of Sprint, had been in negotiations with T-Mobile's parent Deutsche Telekom AG on an all-stock deal that would give the German firm control over the combined U.S. company," notes WSJ. Sprint currently has more than $30 billion in debt and has been losing money. Its shares have dropped in recent weeks, which could have complicated merger talks.
"T-Mobile chief executive John Legere was expected to run the merged company, and Deutsche Telekom wanted to maintain effective control of the carrier so it could include its U.S. earnings in quarterly reports," according to the article. "The SoftBank board thought giving up so much influence was unwise, given Mr. Son's belief that artificially intelligent robots and other devices are a major business opportunity and connectivity of those devices will be critical."
Topics:
Acquisition
,
Artificial Intelligence
,
Connected Devices
,
Deutsche Telekom AG
,
Federal Government
,
Finance
,
Germany
,
IoT
,
Japan
,
John Legere
,
Masayoshi Son
,
Merger
,
Regulators
,
Robotics
,
Shareholders
,
SoftBank
,
Sprint
,
Stock
,
Subscribers
,
Subscription
,
T-Mobile
,
Telco
,
Telecom
,
Tokyo
,
United States
,
Valuation
,
Wireless