In addition to the iPhone 6S and 6S Plus and next-gen Apple TV set-top box with an emphasis on apps, gaming and shopping, Apple unveiled several compelling new products and updates at its San Francisco event, including a $100 stylus called Apple Pencil, a new iPad Pro with optional keyboard that will likely play to business users, improvements to the Apple Watch (including apps such as Facebook Messenger and AirStrip), and more. For the new iPhones, Apple has notably packed the back-facing iSight cameras with 12 megapixels, a larger sensor designed to reduce image artifacts, and the ability to shoot 4K video.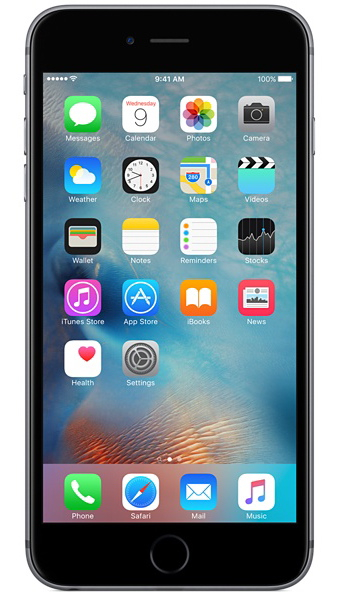 The popular iPhone, which accounts for 56 percent of Apple's profits, will expand its lineup later this month with the new 6S and 6S Plus models, which feature an upgraded, 12-megapixel camera, a 64-bit A9 chip, a Retina HD display, and new 3D Touch capability. 3D Touch is designed to provide easier access to menus and info by sensing how hard buttons are pushed.
"The most exciting photo announcement was the introduction of Live Photos," according to The Wall Street Journal. "If Harry Potter took photos, these would be them. With Live Photos, you take a photo just like you're used to, but then in the Camera Roll, press on it, and cars begin to move, the water starts to ripple, or stars shoot across the screen. The reason is that the phone stores multiple frames before and after. Live Photos can even have sound."
The iPhone 6S will run about $200, and the 6S Plus about $300 with a contract (they start at $649 and $749, respectively, without contracts). Earlier versions of the iPhone will be available for $100 less than their previous prices. Pre-orders for the new phones begin September 12.
For the first time, Apple will offer its iPhones to customers directly, without requiring a carrier contract. The move "marks a sharp turn in the relationship between Apple" and wireless carriers such as AT&T and Verizon, "which rely on the iPhone to attract customers to their cellular plans in the highly competitive U.S. market," explains WSJ.
With the 12.9-inch iPad Pro, featuring Multi-Touch technology and $169 Smart Keyboard, it seems that Apple may be targeting business users in an effort to ramp up slowing tablet sales.
"Together, the tablet, stylus and keyboard make for a combination computing device that Apple executives had long said that they wouldn't create, perhaps indicating the people running the company today are willing to forget about the past as they try to cater to shifting consumer tastes," notes The New York Times.
Available in November, iPad Pro versions will run $799 to $1079.
The biggest hardware change to the new $150 Apple TV "is a slim, touch-friendly remote control that lets you easily swipe through and click on menus," says a WSJ reviewer. "Right above buttons for play and pause, there's a dedicated one for Siri, Apple's voice-activated assistant."
Apple TV replaces channels with apps and allows users to access content via genres, actors, services and much more with Siri. While it is not the first to offer voice-activated controls, the reviewer notes that "Siri appears more capable" because "she understands context."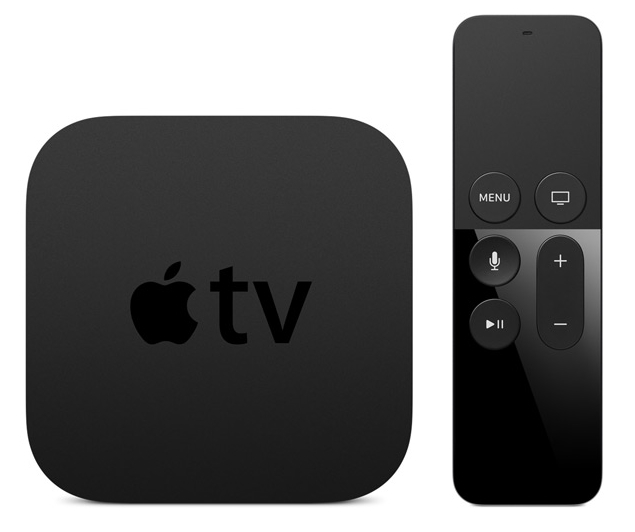 And since it is no longer just about video offerings, the new Apple TV runs games, shopping apps and a range of sports services.
According to a new Adobe study, TV Everywhere is up 63 percent in the last year, a figure that Fortune suggests may present Apple with a major opportunity since its iPad, iPhone, Mac, Apple TV and iPod touch captured 61.9 percent of TV Everywhere viewers in Q1 and Q2 2015.
"The next 12 months will be critical," said Adobe's Tamara Gaffney. "Those who win will have a brand advantage that could last for a long time."
Related:
Apple's Tim Cook: "We Believe the Future of TV Is Apps", The Wall Street Journal, 9/9/15
Apple and Adobe 'Fix' Female Smile at iPad Pro Unveiling, The Wall Street Journal, 9/9/15
Apple's iPad Pro Plays to Business Users, The Wall Street Journal, 9/9/15
Test Driving Apple's iOS 9, The New York Times, 9/10/15
Apple's Ad-Blocking Feature Is Sending Publishers Scrambling, Bloomberg, 9/9/15
Topics:
3D Touch
,
4K Video
,
Adobe
,
AirStrip
,
App Store
,
Apple
,
Apple Pencil
,
Apple TV
,
Apple Watch
,
Apps
,
AT&T
,
Camera
,
E-Commerce
,
Facebook Messenger
,
Gaming
,
iOS 9
,
iPad Pro
,
iPhone 6S
,
iPhone 6S Plus
,
iPod touch
,
iSight
,
Keyboard
,
Live Photos
,
Movies
,
Phil Schiller
,
San Francisco
,
Sensor
,
Siri
,
Smartphones
,
STB
,
Stylus
,
Tablets
,
Tim Cook
,
TV Everywhere
,
TV Shows
,
Verizon
,
Voice Control
,
Wireless