Yesterday we reported that Apple will unveil new products at a highly anticipated press event scheduled for 10:00 AM PT from its headquarters in Cupertino, California. The company is expected to announce two new iPhone models: the 5S with a faster processor, improved camera and fingerprint reader — and the plastic, lower-cost 5C, intended to target emerging global markets. In previous event coverage, live streams of announcements were made available at the Apple Events page and via Apple TV.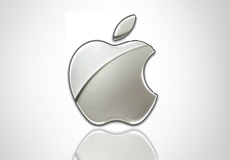 ABC News, CNET, Engadget, Gizmodo and The Verge are among the outlets with plans to live blog the event. In addition to the new iPhones, the company is expected to reveal iPad updates and new iOS 7 software (which has been available to developers in beta since June). We should also expect to hear updates regarding iTunes Radio and Apple TV. Most speculation suggests the company is not ready to unveil its rumored smartwatch, any Macs or a new iPad.
Apple CEO Tim Cook will most likely start today's event. Many analysts suggest the iPhone announcements come at a pivotal time for Apple.
"The company is no longer the king of the hill in smartphones. Sure, when a new iPhone is unveiled on Tuesday, it will get outsize attention, and competitors will scramble to copy its latest features," writes Nick Bilton for The New York Times. "But these days, Samsung sells the most smartphones, and up-and-coming manufacturers like Huawei and ZTE are nipping at Apple's heels. The new iPhones — at least the ones being spun from the rumor mill that claim color as the big innovation — do not exactly sound like great leaps in technology."
ETCentric will have additional reporting on Apple's announcements as they become available.
Related News:
Apple iPhone Event: What to Expect, Mashable, 9/8/13
What to Expect from Apple at Tuesday's Special Event, CNET, 9/9/13
Why Apple is in No Hurry to Release a Smartwatch, TIME, 9/9/13
10 Things to Expect (and Not to Expect) from Apple's iPhone Announcement, TIME, 9/9/13
Apple Plans to Ship Less Expensive iPhone to China Mobile, The Wall Street Journal, 9/6/13
Can Microsoft Succeed at Apple's Smartphone Game?, Businessweek, 9/3/13
Topics:
5C
,
5S
,
ABC
,
Android
,
Announce
,
Announcement
,
Apple
,
Apple TV
,
Beta
,
California
,
CNET
,
Cupertino
,
Event
,
Gizmodo
,
Huawei
,
iOS
,
iOS 7
,
iPad
,
iPhone
,
iPhone 5
,
iTunes
,
iTunes Radio
,
Mobile
,
Music
,
Phone
,
Press
,
Product
,
Radio
,
Samsung
,
Smartphone
,
Smartwatch
,
Stream
,
Streaming
,
Tablet
,
Tim Cook
,
ZTE