The COVID-19 pandemic has hit AMC Entertainment, the world's largest movie-theater chain, particularly hard. After registering a $2.2 billion net loss for Q1, it made "virtually no revenue" in the first two weeks of the quarter ending March 30. Now, AMC chief executive Adam Aron says he hopes to get AMC Theatres in the U.S. and U.K. open in July, although he did not specify a date. AMC has 1,000 theaters with 11,000 screens in several countries. In California, 51 counties have been approved to reopen movie theaters as soon as June 12.
The Wall Street Journal reports that, "as consumer and entertainment companies of all stripes struggle to survive in the pandemic, AMC's prospects appear to be among the bleakest" since its revenue "relies entirely on public gatherings." Aron added that about 97 percent of U.S. theaters will open in July, but "heading into 2021 and 2022 the company will consider closing an unspecified number of unprofitable locations."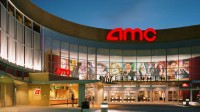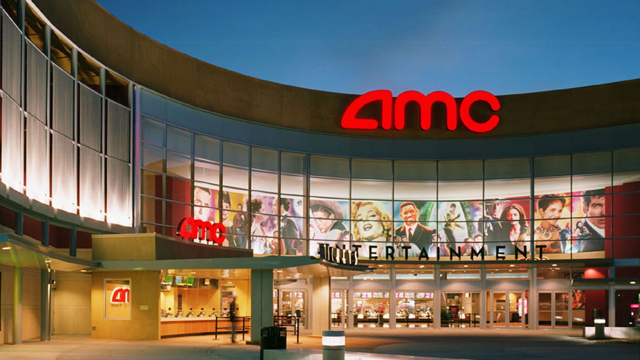 AMC's cash balance was $718 million as of April 30, which it said, "should tide it over until operations resume this summer or later this year."
In Europe, 10 AMC Theatres have reopened and, said Aron, "attendance at some of them was strong despite restricting auditoriums to 25 percent capacity." First movies to be released in the U.S. theaters will be Christopher Nolan's "Tenet," on July 17 and Niki Caro's "Mulan" on July 24. Aron said the company will "double or triple or quadruple the number of auditoriums showing" these two movies "to make up for the reduced-capacity limitations."
AMC is also working with "faculty members from the Harvard T.H. Chan School of Public Health on protocol to keep auditoriums clean."
CNN reports that, despite its announcement, AMC said that "many things can change between now and July" and is working with "local, national and international officials to coordinate the timing and requirements needed for it to reopen." AMC also partnered with Clorox, which will advise it on how to make its theaters "as safe and clean as possible."
The Los Angeles Times reports that, with regard to counties approved to reopen, "each local health officer has the authority to decide whether to move forward with relaxing restrictions on reopening theaters." According to the new rules, movie theaters can seat 25 percent of theater capacity or 100 guests, whichever is lower.
Theaters must "implement a reservation system" to stagger arrival times of guests, and must close or remove seats to maintain social distancing. Staff will be required to usher people in and out of theaters to reduce crowding. One suggestion is to use "disposable or washable seat covers in theaters."
Among the counties given the option to reopen movie theaters are Los Angeles, San Diego, Orange, Riverside, San Bernardino and Ventura.
Topics:
Adam Aron
,
AMC Entertainment
,
AMC Theatres
,
California
,
Christopher Nolan
,
Cinema
,
Clorox
,
Coronavirus
,
COVID-19
,
Europe
,
Exhibition
,
Harvard
,
Health
,
Hollywood
,
Los Angeles
,
Movie Theaters
,
Movies
,
Mulan
,
Niki Caro
,
Public Health
,
Reservations
,
Safety
,
Social Distancing
,
Tenet
,
Theaters
,
Tickets
,
United Kingdom
,
United States