When COVID-19 hit last year, AMC Entertainment had just taken on $4.8 billion in debt, a combination of a modernization effort that started in 2012 and acquiring competing movie chains to become the world's largest movie theater company. Now, almost a year into the pandemic, AMC's debt has risen to $5.5 billion — not including deferred rental payments. Pre-pandemic, AMC generated $5.5 billion a year in revenue. AMC Entertainment chief executive Adam Aron was the first to ink a deal for a limited exclusivity window.
The New York Times reports that, "by mid-March, the coronavirus had forced Aron to furlough 35,000 workers, including himself, and close every AMC theater: 10,700 screens in 15 countries." Since then, AMC has reopened and then reclosed many theaters, and Aron and chief financial officer Sean Goodman have "narrowly avert[ed] bankruptcy four times in nine months."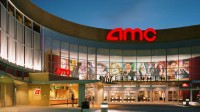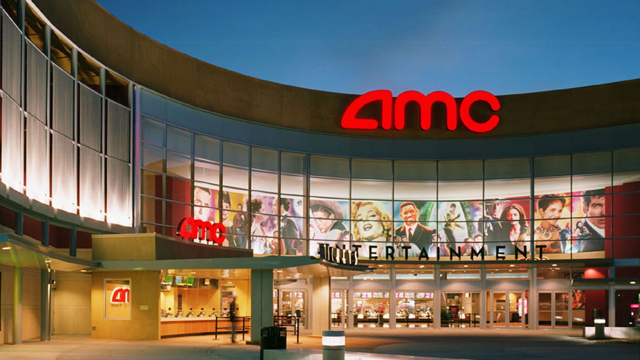 After raising $1 billion and negotiating another $1 billion in rent deferrals, Aron recently said AMC needs another $750 million "to squeak through" or that liquidation or bankruptcy would be "likely." One boost might come from "a financing package tied to Odeon, a European theater chain owned by AMC."
In July, Aron made waves in the movie theater industry by inking an agreement with Universal to "drastically shorten the exclusive window" between exclusive theatrical release to premium video from the standard 90 days to a mere 17 days. In return, "Universal agreed, for the first time, to share a portion of the premium on-demand revenue with AMC."
For this action, Aron was lambasted by Cineworld (and subsidiary Regal Cinemas) owner Mooky Greidinger, who called the deal "the wrong move at the wrong time." However, Cinemark Holdings and Cineplex followed AMC's lead and Regal is also "now in talks with Universal for a similar arrangement."
AMC is now in discussion with AT&T-owned Warner Bros. over the latter's decision to release 17 films without any theatrical exclusivity or "financial sweeteners." AMC asked for "up to 80 percent of revenue from ticket sales," rather than the typical 50-50 split, which Warner's rejected. The two companies reached a deal on "The Little Things" with Denzel Washington but did not comment on their arrangement.
Even if AMC stays afloat through the pandemic, it — and all movie chains — face the unknown: Will customers return to theaters or, instead, be content with new, less costly habits of streaming? NYT notes that, even though AMC is "making inroads" in Saudi Arabia, "attendance in North America, the world's No. 1 movie market, has been weakening for nearly two decades," with a 2002 peak of 1.6 billion admissions. But Aron referred to "the Jack Welch school of management" to defend his strategy of acquiring competitors, even in a tough market.
"You pick up economies of scale, and being No. 1 gives you other enormous advantages, including, in our case, negotiating with studios from a place of greater strength," he said. With vaccines rolling out globally, he is optimistic. "Sometimes you have to stare change in the face, recognize that it has or soon will arrive, and reshape it to one's own benefit," he said.
Topics:
Adam Aron
,
AMC Entertainment
,
AMC Theatres
,
AT&T
,
Cinemark
,
Cineplex
,
Cineworld
,
Coronavirus
,
COVID-19
,
Denzel Washington
,
Exclusivity Window
,
Jack Welch
,
Mooky Greidinger
,
Movie
,
Odeon Cinemas
,
Premium Video
,
Regal Cinemas
,
Saudi Arabia
,
Sean Goodman
,
Streaming
,
The Little Things
,
Theater
,
Theatrical Release
,
Universal Pictures
,
Warner Bros.