During the COVID-19 pandemic, an increasing number of streaming media services have thrived and, according to a J.D. Power survey, Americans now subscribe, on average, to four streaming services, up from three when the pandemic began. That translates to 24 percent more in subscription fees, for an average consumer outlay of $47 per month in December, up from $38 in April. Netflix and Disney+ have surged, and newcomers HBO Max and Peacock have also done well. Apple wants to boost its Apple TV+ service but may find itself at a disadvantage.
Variety reports that, "the question now is whether that will mostly stick, or if there's a wave of SVOD cancellations coming in the months ahead." Although Netflix subs were up 22 percent to 203.7 million and Disney+ racked up almost 87 million in its first year, "a sector shakeout could be looming once lockdowns lift and 'streaming fatigue' sets in."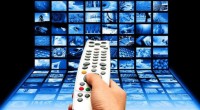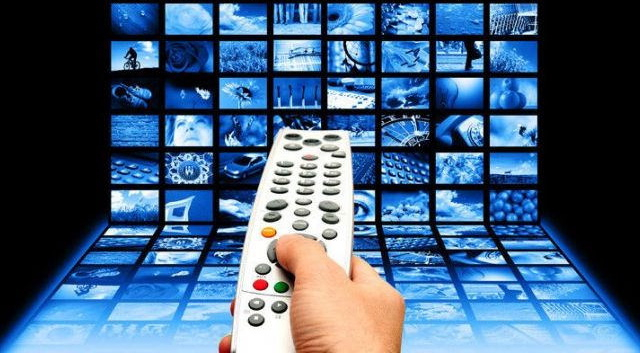 MoffettNathanson, which conducted a study with HarrisX, revealed lower numbers than the J.D. Power survey, with "the average U.S. pay-TV household as of the end of 2020 subscrib[ing] to an average of 3.33 SVOD services while non-pay-TV homes subscribe to an average of two."
According to J.D. Power's survey, 81 percent of those surveyed subscribe to Netflix; Amazon Prime Video came in second at 65 percent, "followed by Hulu at 56 percent, Disney+ at 47 percent, HBO Max at 22 percent, Peacock at 18 percent, and Apple TV+ at 14 percent." The survey also found that "The Mandalorian" on Disney+ was "the most-watched TV show on streaming platforms in December 2020."
Elsewhere, Variety reports that Apple TV+, just over one-year old, is "at a distinct disadvantage compared with rivals." MoffettNathanson's Q4 2020 SVOD Tracker report found that, in Q4, 62 percent of its subscribers were watching via the free promotion offered with purchase of hardware devices. Of those, 29 percent said they do not plan to resubscribe when the promo expires and "only 30 percent said they plan to renew at the regular $4.99/month price (and the rest were unsure)."
In comparison, 16 percent of Disney+ subscribers and 23 percent of HBO Max subscribers access the streamers via promotions. Of those, 48 percent of Disney+ subscribers said they plan to resubscribe.
"The data suggests that roughly 18 percent of Apple TV Plus subscribers plan to churn off the service once their promotional offer ends, versus 3 percent of Disney+ customers on free plans," said the MoffettNathanson report, which added that its analysts are "concerned about future [Apple TV+] subscriber churn if there is a slow device cycle and users choose not to renew on their own."
In response, Apple "extended the free-access period for Apple TV+ customers who signed up through its one-year-free subscription offer through July 2021 … [and] the 12-months free of Apple TV+ remains available to customers who buy a new iPhone, iPad, iPod Touch, Apple TV or Mac." Apple TV+ also has a "very limited content lineup" compared to its rivals, with 55 original titles. Although it has more originals in the pipeline, it's "still not in the same league as Netflix, Disney+ or HBO Max."
Related:
Spending on Streaming Services and Software Could Reach $112 Billion in 2021, The Hollywood Reporter, 1/11/21
Ampere: U.S. TV Households Now Average Four Streaming Services, TV Technology, 1/11/21
TV Shipments to Dip in 2021 Despite 8K Surge – CTA, Light Reading, 1/11/21
CTA: 2020 Record Year for TV Shipments, TV Technology, 1/11/21
U.S. Consumers Going Bigger with Their TVs, NPD Finds, TV Technology, 1/11/21
Topics:
Amazon Prime Video
,
Ampere
,
Apple TV
,
Apple TV Plus
,
Coronavirus
,
COVID-19
,
CTA
,
Disney Plus
,
HarrisX
,
HBO Max
,
Hulu
,
iPad
,
iPhone
,
iPod touch
,
J.D. Power
,
Mac
,
MoffettNathanson
,
Netflix
,
NPD Group
,
Original Content
,
Pay TV
,
Peacock
,
Streaming
,
Subscriber
,
Subscription
,
SVOD
,
The Mandalorian
,
Video