Steven Spielberg's Amblin Entertainment just inked a deal with Chinese e-commerce company Alibaba Group to produce, finance and distribute movies. The relationship gives Alibaba an entrée into the Hollywood moviemaking industry, and Amblin a pipeline to distribution in China. Although the financial details of the deal were not disclosed, Alibaba will now have a minority equity stake in Amblin and a seat on its board, and Amblin will have access to the Chinese company's massive database on consumers there.
The Wall Street Journal reports that, in an event in Beijing, Spielberg and Alibaba executive chairman/founder Jack Ma said the companies will "promote values shared by both the East and the West."
"We can do co-productions between our company and your company, and we can bring more of China to America, and more of America to China," said Spielberg. Ma agreed, saying he didn't see any "human-value difference between West and East."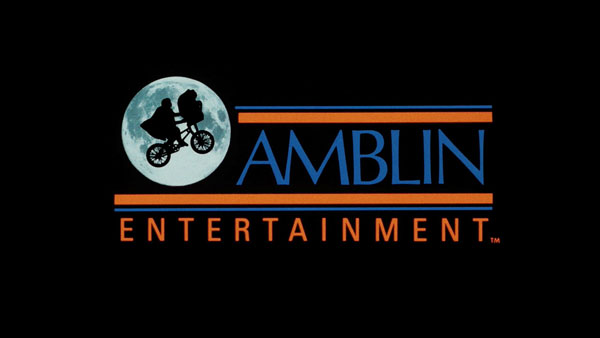 "The only difference is the West can tell the story better than Chinese," he added.
Hollywood's interest in the Chinese market comes at a time when that country's "box-office sales are No. 2 in the world, behind the U.S., and Chinese investors have poured money into film ventures from the U.S. to Europe." Other moves include Dalian Wanda Group's purchase of U.S. theater chain AMC Entertainment, production company Legendary Entertainment, and, in progress, Dick Clark Productions.
Alibaba put money into "Star Trek Beyond," which racked up more than $20 million in its first week in China, and "Mission: Impossible – Rogue Nation."
Hollywood, meanwhile, is "increasingly reliant" on the Chinese market, whose "box office is expected to be No. 1 in the world in the next few years." Sony Pictures Entertainment just "signed a deal with Wanda last month to market Sony movies across Wanda's vast holdings" and other Hollywood players have "secured production deals backed by Chinese investors."
Amblin Partners, which was formed out of the now-defunct DreamWorks, currently has a No. 1 hit at the box office with "The Girl on the Train," the first movie released under a distribution deal with Comcast's Universal Pictures. Spielberg says he plans to revisit "some of his beloved franchises," including the 2015 hit "Jurassic World."
Amblin and Alibaba also might partner in virtual reality, which Spielberg called "the latest and maybe the greatest" format for entertainment. Ma has pegged "mobile phones and the Internet of Things" as future distribution channels for movies.
Topics:
Alibaba Group
,
Amblin Entertainment
,
AMC Entertainment
,
China
,
Dalian Wanda
,
Dick Clark Productions
,
DreamWorks
,
E-Commerce
,
Hollywood
,
Internet of Things
,
Jack Ma
,
Legendary Entertainment
,
Mission Impossible
,
Mobile
,
Movies
,
Sony Pictures Entertainment
,
Star Trek Beyond
,
Steven Spielberg
,
Universal Pictures
,
Virtual Reality