Netflix chief executive Reed Hastings accused theater owners of "strangling the movie business," reiterating his claim that movie studios will increase revenues if they release movies in theaters and on services like Netflix at the same time. He also believes the studios would reap efficiencies in marketing. Movie studios, which make most of their money via theatrical distribution, have been intransigent with regard to collapsing the release window. The U.S. box office last year reached a record-breaking $11.1 billion.
Variety reports that, at The New Yorker's TechFest, Hastings said the studios want to "break the oligopoly" of the major theater chains, but they "don't know how." Netflix and iPic Entertainment, a luxury theater chain with 15 locations, just struck a deal to screen 10 Netflix original movies. Starting first in Los Angeles and New York, the deal includes "The Siege of Jadotville," debuting October 7 in Los Angeles, and Christopher Guest's mockumentary "Mascots" on October 13 in New York.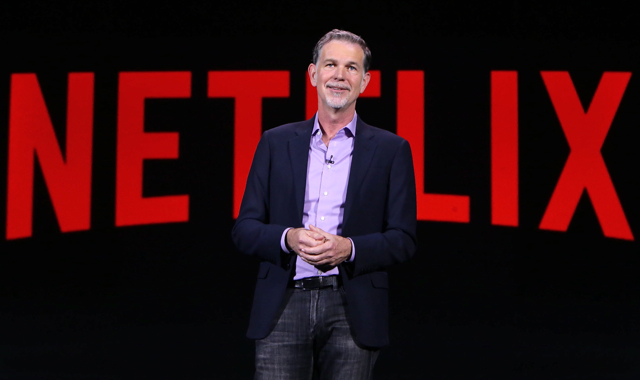 The National Association of Theatre Owners, which represents U.S. theater chains, reacted to the news in a statement by chief executive John Fithian. "Simultaneous release, in practice, has reduced both theatrical and home revenues when it has been tried," he said. "Just as Netflix and its customers put a value on exclusivity, theater owners and their customers do too."
Variety notes that, "the fight over theatrical-release windows … goes back to cable VOD experiments with premium-priced early-release dates." Netflix's involvement in motion pictures dates to 2014 when it announced it had acquired "Crouching Tiger, Hidden Dragon," which was boycotted by AMC Entertainment and Regal Entertainment.
The Verge reports on a booming movie theater tradition in Austin: Fantastic Fest, a "shameless" weeklong film festival with "risqué content." Hosted by theater chain/film distributor Alamo Drafthouse, the festival offers "a slate of films featuring everything taboo, from cannibalism to rape." But the festival is broadening its scope beyond "the gory, the offensive, and the perverse," and, in the process, is "playing an increasingly strategic role for foreign language film distributors, who gradually build hype through film festival screenings, with the intention of landing a coveted nomination at the Academy Awards."
Among the films that have screened there are Cannes breakout "Toni Erdmann," Park Chan-Wook's The Handmaiden," Denis Villeneuve's "Arrival, " and Nacho Vigalondo's "Colossal."