Amazon is reportedly in talks with at least three Hollywood studios to join the UltraViolet digital locker consortium. According to people with knowledge of the matter, Amazon has been in talks with Sony Pictures Entertainment, Universal Pictures and Warner Bros. The retail giant is currently ranked No. 2 behind Apple in digital movie sales and rentals. If Amazon were to implement UltraViolet, it could help jumpstart efforts to expand the $2 billion online movie-sales business and make it a greater threat to Apple.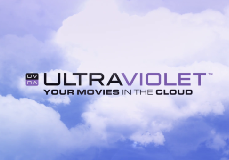 "Ultraviolet allows people who buy movies from any participating digital retailer, or who redeem a code from a Blu-ray disc, to access an entire library from most Internet-connected devices," reports The Wall Street Journal. "Currently, people who purchase a digital movie from Amazon can watch it only via an Amazon app, while movies they buy from Apple's iTunes Store are listed separately in that app."
Research firm IHS projects that digital movie sales and rentals will grow 25 percent to $2.3 billion this year in the U.S. alone. As part of this shift, studios have been selling many of their films online prior to making them available on physical discs. And UltraViolet has been adding attractive features, such as the ability for consumers to share a library collection with up to five people.
"UltraViolet is viewed by the studios, in part, as a way to prevent Apple from gaining too much power over the sale of movies online, by banding together smaller competitors," notes WSJ. "Apple's market share in online movie sales and rentals last year was 58 percent, said IHS, down from 75 percent in 2008."
UltraViolet, which is backed by every major studio other than Disney, is supported by movie services such as CinemaNow, Flixster, Target Ticket and Walmart's Vudu. Amazon, Apple and Microsoft have so far been notable holdouts. While the cloud-based locker has been slower to gain traction than many had hoped, support from Amazon could be the boost it needs.
"UltraViolet's strategy asks a lot from consumers, mostly because it still just takes too long to set up," suggests The Verge. "Amazon could help turn things around. Amazon could potentially skip the confusing redemption codes altogether. Think of the company's AutoRip program for CD purchases; you buy a physical disc and instantly get a digital copy without having to do anything or even think about it. Apply that formula to Blu-ray and you're onto something."
Topics:
Amazon
,
Apple
,
AutoRip
,
Blu-ray
,
CD
,
CinemaNow
,
Cloud
,
Comcast
,
Connected Device
,
Digital Locker
,
Disney
,
DVD
,
EST
,
Flixster
,
Hollywood
,
IHS Research
,
iTunes
,
Microsoft
,
Movie
,
Rental
,
Retail
,
Sales
,
Sony
,
Target Ticket
,
Time Warner
,
UltraViolet
,
Universal
,
Vudu
,
Walmart
,
Warner Bros.