For the first time, Amazon chief executive Jeff Bezos revealed the number of Amazon Prime subscribers: 100 million people. In 2015, the company last hinted about the number, saying there were "tens of millions" of Prime members. With this revelation, Bezos is letting shareholders know that Prime is healthy, and that the large number of subscribers will allow the company to continue to invest in technology and thrive. Bezos also recently announced that Amazon is teaming with Best Buy to sell Amazon Fire TV-powered sets.
The Wall Street Journal reports that Amazon also explained, "a majority of goods shipped world-wide on its platform are now from [third-party] sellers." The $99 per year Prime service, which debuted 13 years ago, "gives customers free, unlimited two-day shipping, access to free music and videos, and other perks" and, last year, "brought in $9.72 billion in revenue directly from subscription services, including fees from Prime members."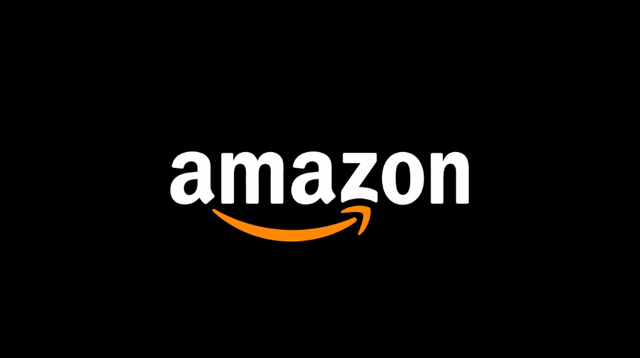 In 2017, Amazon expanded to Mexico, Singapore and the Netherlands among other international locales.
In compliance with the Dodd-Frank law, Amazon also reported Bezos' "about $1.7 million" salary in 2017, which is 59 times the $28,446 median pay of an Amazon employee. Much of Bezos' salary, which was flat from 2015 and 2016, "came from costs related to his personal security." The median salary figure reflects the increasing number of warehouse workers hired. At Facebook, the median pay was in excess of $240,000 and, at Twitter, was $160,000.
Elsewhere, WSJ reports that Amazon and Best Buy, ordinarily competitors, are "joining forces to sell television sets powered by Amazon's Fire TV operating system." Bezos and Best Buy chief executive Hubert Joly said the companies will sell 11 smart TV models, branded Fire TV Edition, "starting this summer with TVs by Toshiba and Best Buy house brand Insignia."
Best Buy will not just feature the TVs in its store and on its website but "become the exclusive merchant of these TVs" on Amazon's website. "What we're doing is so deeply integrated," said Bezos. "It's only possible because we trust each other."
The new partnership "provides Best Buy with access to Amazon's online customers for the first time, while broadening Amazon's potential audience for products that feature its Alexa voice assistant."
"What's new in this partnership is the depths of the physical integration between the software and the hardware," said Joly.
Another impact of the partnership is that "Best Buy's house brand Insignia will no longer produce sets powered by Roku's operating system," although Roku-powered TVs will still be available at Best Buy, noted Roku vice president of communications Tricia Mifsud. IHS Markit reports that, "Roku's smart-TV operating system ranked second in North America in 2017 behind Samsung Electronics's Tizen."
Related:
Business Leaders Explain Why They Love Amazon CEO Jeff Bezos' Annual Letter So Much, CNBC, 4/19/18
Amazon Prime Has 100 Million-Plus Prime Memberships — Here's How HBO, Netflix and Tinder Compare, Recode, 4/19/18
What Amazon Prime's 100 Million Milestone Doesn't Show: The Battle to Keep Growing in the U.S., Recode, 4/19/18
Topics:
Alexa
,
Amazon
,
Amazon Fire TV
,
Amazon Prime
,
Best Buy
,
Dodd-Frank
,
Facebook
,
Fire TV Edition
,
Hubert Joly
,
IHS Markit
,
Insignia
,
Jeff Bezos
,
Members
,
Mexico
,
Music
,
Netherlands
,
Roku
,
Samsung
,
Shipping
,
Singapore
,
Smart TVs
,
Subscribers
,
Subscription
,
Television
,
Tizen
,
Toshiba
,
Tricia Mifsud
,
Twitter
,
Video