Amazon reports that Prime Day sales exceeded those on Black Friday 2014, the biggest Black Friday to date. Although many consumers mocked Prime Day online and in tweets, the sales event succeeded at drawing in more new members to the Amazon Prime subscription service that day than any other day in Amazon history, prompting Amazon to declare Prime Day an annual event. Walmart, which held its own online sales event to compete with Amazon, also declared a day of record-breaking online traffic and sales.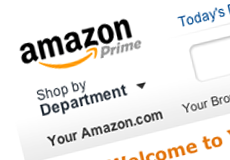 Prime Day, which was only open to Prime customers who pay an annual $99 fee, showed a surge in sales, according to TechCrunch. Customers ordered 34.4 million items across Prime-eligible territories worldwide, with order growth 18 percent higher than last Black Friday. According to Bloomberg, consulting firm ChannelAdvisor estimated Amazon's daily U.S. sales went up around 80 percent as of midday Wednesday.
Drawing in new members to Prime was perhaps the most valuable "win" of the day. Amazon Prime Vice President Greg Greeley thanked "the hundreds of thousands of new members who signed up on Prime Day."
Prime Day, however, was not universally lauded. Fortune published a list of disappointed customers' sarcastic tweets, and Silicon Angle reports, "Everyone says Prime Day is a bust but Amazon… While Amazon's Prime Day sales may have been numerically successful, they do not seem to have impressed the public, and the general perception seems to be that the retailer over promised and under delivered."
Many limited quantity deals did sell out very quickly, agrees Amazon, which reports that "tens of thousands of discounted Fire TV Sticks were sold in just an hour… thousands of Amazon's connected speaker Echo were sold in 15 minutes, and Fire tablet sales topped Black Friday's figures."
Competitor Walmart's online sale, says Bloomberg, "had some of its highest volume ever for orders." The event was also its biggest this year for same-day pick-up, which lets customers order online and pick up at a store. The company is countering its general slump by setting up a competing service to Prime, which costs an annual $50, and beefing up its website.
Related:
More Fizzle Than Sizzle on Amazon's Prime Day, The New York Times, 7/16/15
Amazon's Brand Takes a Hit on Social Media During #PrimeDay, Adweek, 7/15/15
Shoppers Frustrated Over Amazon Prime Day, Wired, 7/15/15