Facebook has developed a "Watch Later" button for videos that appear in a user's news feed, so that video content can be saved and viewed at a later time or date. The new button includes a small overlay tab in the upper right hand corner of a video that appears when a mouse scrolls over it, and allows for a simple way to save videos. The feature goes a step beyond Facebook's current less visible "Save" feature and puts it more on par with YouTube. Video is a growing category for Facebook; the network reported 4 billion daily video views last quarter.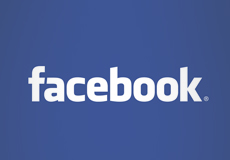 Facebook's Watch Later will collate videos into a user's "Saved" folder, along with saved stories and other links. The folder is located in the left column of the desktop, and under the "More" menu on mobile devices.
TechCrunchreports the new Watch Later feature is more specific than the "Save" function Facebook launched a year ago because it is shown in bright white lettering on a video and a button appears when users scroll past the video on their feeds. The original "Save" function involves a button in the lower right corner or a drop-down menu in the upper right corner of a post, and only appears in non-video posts.
Watch Later is Facebook's way to get users to spend more time browsing their news feeds and engage more with the content posted by their friends and the pages they follow. It's also a way for Facebook to develop its lucrative video business, through advertisements, and to analyze which videos consumers view immediately versus which ones they save.