According to recent news reports, Amazon is planning to launch a new ad-supported streaming service early next year that will be separate from Prime. The ad-supported option could become a significant challenger to streaming services such as Netflix and Hulu, especially if it undercuts the monthly fees of its rivals. Sources indicate that the new service would ultimately serve as a vehicle to attract more subscribers for Amazon Prime. Meanwhile, Amazon has denied plans to offer a new service.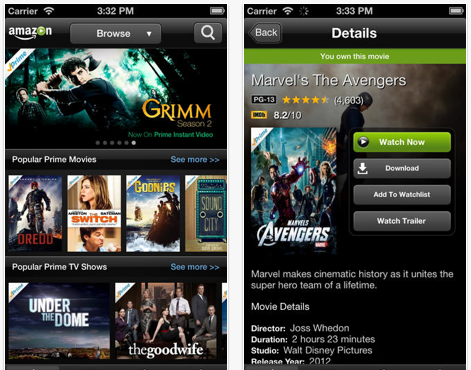 According to the New York Post: "The e-commerce giant will roll out a new ad-supported streaming offering early next year that will be separate from its $99-a-year Prime membership, which includes a video service, sources said."
In March, The Wall Street Journal reported on a similar ad-supported offering from Amazon involving TV and music videos, but the company denied such plans.
"We're often experimenting with new things, but we have no plans to offer a free streaming-media service," said Amazon spokeswoman Sally Fouts at the time, as reported by Variety.
This time around, Amazon has moved its response from "no plans" to "nothing announced" yet.
"We currently offer the first episode of some television shows free with ads through our First Episode Free feature on Amazon Instant Video, and there are display ads on some short videos such as movie and game trailers," explained Fouts via email, and posted by TechCrunch. "We're often experimenting with new offers and experiences for customers, but we have not announced any plans to offer an ad-supported video streaming service."
However, the Post backs its story, pointing to a potential Amazon advertiser as one of its sources. The source claims that Amazon is launching the service to help take on Netflix and ultimately generate new Prime memberships.
"Amazon is prepping a new attack at a time when its video service is gaining ground, sources said. Amazon doesn't disclose the number of Prime members, but RBC Capital analyst Mark Mahaney estimates it has 50 million global customers," reports the New York Post. "While Prime's big draw has been two-day shipping, about half of Prime subscribers use the video service that is included with it, or around 25 million, sources said. By comparison, Netflix has 33 million domestic subscribers."