Walmart just told its suppliers that it wants to have the lowest prices on 80 percent of its sales. That means that suppliers will have to cut their prices by at least 15 percent — in some cases, losing money on the deal. For those who comply, Walmart will offer better distribution and other kinds of help. Those who don't will see Walmart limit distribution of their products. Walmart regularly tells suppliers to lower prices, but this time is different: the company is in an all-out price war with Amazon.
Recode reports that Walmart's push for lower prices "coincides with Amazon's increased aggressiveness in its own pricing of the packaged goods that are found on supermarket shelves and are core to Walmart's success." Walmart also paid $3 billion to acquire Jet.com, and its chief executive Marc Lore, who now heads Walmart.com.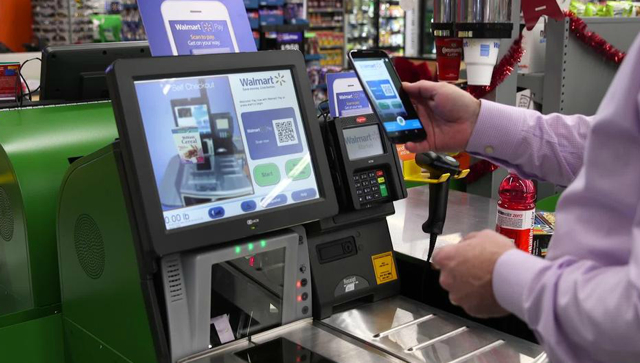 Part of Lore's mandate is to "create new ways for the retailer to beat everyone else on price, including Amazon." Sources say that the topic is "dominating conversation" at companies such as Procter & Gamble, Unilever, PepsiCo, Mondelez and Kimberly-Clark.
What Walmart is up against is an Amazon algorithm that "works to match or beat prices from other websites and stores," finding the "lowest price per unit or per ounce for a given product" and then applying it "across the same type of good on Amazon, even when the pack size is much smaller." Although that's a great deal for consumers, "it's going to be really hard for Amazon to turn a profit on those goods," says Recode, which notes that Amazon's strategy is the reason why Walmart "freaks out on the supplier."
According to Bloomberg, Amazon plans a similar confab in May, with the intent of convincing big suppliers such as General Mills and Mondelez that "it's time to start shipping products directly to online shoppers and bypass chains like Walmart, Target and Costco." If this way of doing business becomes standard, "manufacturers would have to re-imagine everything from the way products are made to how they're packaged," with plants making "products for individuals rather than trucks-full of inventory."
"Most of these people haven't been interested in e-commerce because e-commerce has been such a small piece of their overall sales," said marketing firm The Mars Agency vice president of e-commerce Melissa Burdick. "But we've reached a tipping point. We're at a time when companies are ready to start figuring this stuff out."
At Inmar, another marketing firm, senior vice president Jim Hertel noted the "big perceived penalty" for missing out on potential growth, similar to what took place when Costco and other club stores convinced suppliers to create bulk sizes.
Bloomberg believes that one brand that might be easy to persuade is Nike, which already has an Amazon store and "has been experimenting with selling directly to consumers." Nike chief operating officer Eric Sprunk is scheduled to speak at Amazon's gathering. Slice Intelligence analyst Ken Cassar said that Amazon has "leverage to convince manufacturers to rethink their operations," due to its 300 million shoppers — and its ability to make its own products.
"Fear, more than anything else," he said, "may compel these companies to pay attention."
Topics:
Algorithm
,
Amazon
,
Costco
,
Distribution
,
E-Commerce
,
Eric Sprunk
,
General Mills
,
Inmar
,
Jet.com
,
Jim Hertel
,
Ken Cassar
,
Kimberly-Clark
,
Marc Lore
,
Marketing
,
Melissa Burdick
,
Mondelez
,
Nike
,
PepsiCo
,
Price War
,
Procter & Gamble
,
Retail
,
Shipping
,
Shopping
,
Slice Intelligence
,
Target
,
The Mars Agency
,
Unilever
,
Walmart