Alphabet, Amazon and Apple recorded glowing quarterly financial results for Q4 2017, for a combined market value of over $2 trillion. Apple's revenue rose 13 percent to $88.29 billion, in part due to the iPhone X. Alphabet marked its 32nd consecutive quarter of revenue growth of 20 percent or more, and a 38 percent increase in revenue to $60.5 billion, with $1 billion per quarter profit in cloud computing. Amazon built beyond its core market, with the largest cloud-computing business, a Hollywood studio and the purchase of Whole Foods.
The Wall Street Journal reports that two other companies also did well, as "revenue at Microsoft rose 12 percent to $28.92 billion as its cloud-computing division continued to grow, while Facebook's revenue jumped 47 percent to $12.97 billion." As the U.S.'s five most valuable companies by market capitalization, it marks "the first time a single industry has occupied that position in several decades, according to S&P Capital."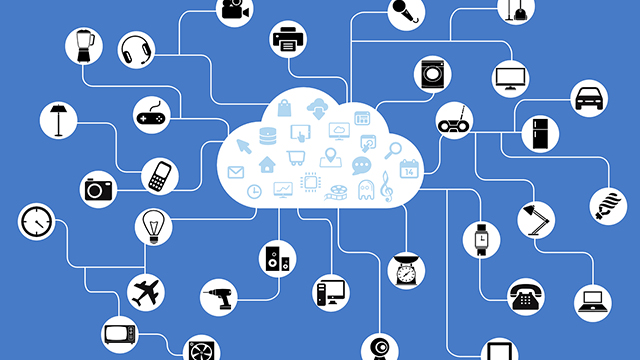 The New York Times reports that both Amazon and Apple enjoyed very robust holiday shopping seasons, as part of the driver behind the "booming sales of their devices in the quarterly financial results that they reported on Thursday." More specifically, "Apple boasted of its highest revenue ever for a new lineup of iPhones, which included the high-priced iPhone X," and "Amazon raved about the demand for gadgets like the Echo, which runs its intelligent voice assistant, Alexa."
In Q4, Amazon enjoyed the highest profit in its history, with net income rising to $1.86 billion of which $789 million resulted from the newly signed tax code. With the release of that news, its shares jumped almost six percent. The Amazon online store sales grew 20 percent from the previous year, and the purchase of Whole Foods "added much of the $4.52 billion in physical store revenue for the quarter."
The "other" category, which includes advertising, was the company's biggest revenue growth of 62 percent to $1.74 billion from a year earlier. Its most profitable business is Amazon Web Services, whose revenue "rose 45 percent to $5.11 billion, and its operating income increased 46 percent to $1.35 billion."
Apple's iPhone X, at $1,000, is the most expensive smartphone in the company's history, but became the company's top-selling phone in Q4 2017. Though slightly fewer iPhones were sold over the quarter, "revenue was higher largely because of the pricing of the new iPhones," including the base iPhone model, up to $699 from $649. Apple did not disclose sales of the Apple Watch, but chief executive Tim Cook said its revenue grew 50 percent. Revenue also rose 18 percent for services, including the App Store and Apple Music.
Elsewhere, NYT reports that Alphabet "fell short of Wall Street expectations for its fourth-quarter profit, sending the stock down in after-hours trading." Alphabet's potential profits were chipped away "by an increase in traffic acquisition costs," which are the fees Google pays Apple and its ilk "to ensure that its search engine is the default option when people open a browser on the iPhone."
The increase in costs, says Alphabet is due to "a rising number of people doing searches on smartphones." Company chief financial officer Ruth Porat, who reports it "expects those traffic acquisition costs will continue to climb," said it was a positive sign that Google is "establishing an important beachhead on smartphones."
Related:
iPhone 'Super Cycle' Pronounced Dead, Bloomberg, 2/2/18
Topics:
Advertising
,
Alexa
,
Alphabet
,
Amazon
,
Amazon Echo
,
Amazon Web Services
,
App Store
,
Apple
,
Apple Music
,
Apple Watch
,
Browser
,
Cloud Computing
,
E-Commerce
,
Facebook
,
Google
,
Holiday Shopping
,
Hollywood
,
iPhone X
,
Microsoft
,
Retail
,
Ruth Porat
,
S&P Capital
,
Search Engine
,
Smart Speaker
,
Smartphone
,
Tim Cook
,
Voice Assistant
,
Wall Street
,
Whole Foods