In the wake of the Supreme Court's ruling that Aereo's online TV streaming service violated copyright law, company lawyers have filed a letter with a New York district court claiming that Aereo now views itself as a cable provider. If Aereo can obtain a license, it contends that it is entitled to the same protections as other providers paying royalty fees. This is a dramatic shift in strategy for the company that previously said it would shutter if the Supreme Court did not rule in its favor.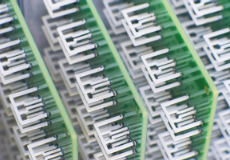 Last week, "CEO Chet Kanojia called on subscribers to petition lawmakers to change existing copyright laws," reports TechCrunch.
Now the company, which said it did not have a Plan B if it lost in federal court, seems to be shifting its focus.
"Although Aereo has temporarily suspended operations, Aereo believes that it can still operate in accordance with the terms of the Supreme Court's decision and intends to do so," the company wrote in the filing.
"The Supreme Court's holding that Aereo is a cable system under the Copyright Act is significant because, as a cable system, Aereo is now entitled to the benefits of the copyright statutory license pursuant to the Copyright Act," adds the letter. "Aereo is proceeding to file the necessary statements of account and royalty fees."
Broadcasters believe that Aereo should not qualify for this defense since it previously argued in court that it is not a cable provider.
"Whatever Aereo may say about its rationale for raising it now, it is astonishing for Aereo to contend the Supreme Court's decision automatically transformed Aereo into a 'cable system' under the law," broadcasters wrote in a joint statement to the court, as reported by Re/code.
Aereo, meanwhile, is hoping the lower court will limit the scope of any injunction on its service. Although Aereo currently faces a preliminary injunction, it voluntarily suspended its service.
"Aereo's lawyers wrote that the Supreme Court affirmed 'non-simultaneous playback from copies created by consumers.' Perhaps if the service can't continue in its current form, we could see the company continue with options for users to playback TV shows later," notes TechCrunch.
Topics:
ABC
,
Aereo
,
Antennas
,
Barry Diller
,
Broadcast
,
Broadcasters
,
Cable Provider
,
Cable TV
,
CBS
,
Chet Kanojia
,
Copyright Act
,
Copyright Law
,
District Court
,
Federal
,
FOX
,
Internet
,
Law
,
Licensing
,
Mobile
,
NBC
,
Networks
,
New York
,
Online
,
Retrans
,
Retransmission
,
Ruling
,
Streaming
,
Subscribers
,
Supreme Court
,
Television
,
TV