Advertisers filed suit in a federal district court in California charging Facebook with knowing about a measurement error a year before acknowledging it in 2016. Facebook admitted that it had been overstating the average time users spent watching videos then, but the suit claims that the company knew about the error in 2015. The error also impacted U.S. newsrooms, which laid off reporters in order to prioritize video over written stories. In fact, in 2015, Facebook began putting its Live videos higher up in News Feed.
Wired reports that, in 2016 at Mobile World Congress, Facebook chief executive Mark Zuckerberg said that in a few years "the vast majority of the content that people consume online will be video." "They were making this move to video the number one priority across the company and were very vocal about that," said Digital Content Next CEO Jason Kint.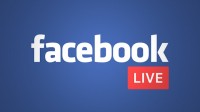 News that Facebook knew about the error in 2015 brought the ire of many publishers, including Out editor-in-chief Phillip Picardi and Nerdist writer Benjamin Bailey, who said, "Facebook outright lied and pushed this whole 'pivot to video' narrative."
The original suit revealed that Facebook only considered users who watched more than three seconds, which "yielded watch times that … were 60 to 80 percent higher than reality." As plaintiffs got hold of thousands on internal Facebook documents, they said that "the numbers were actually inflated between 150 to 900 percent," and that Facebook's error was "far from an honest mistake."
Facebook denies it knew about the error before 2016, and will not comment on the parts of the complaint quoting its internal documents.
The Wall Street Journal reports that plaintiffs in the case reviewed 80,000 pages of internal Facebook records obtained via court proceedings. "Facebook's internal efforts behind the scenes reflect a company mentality of reckless indifference toward the accuracy of its metrics," said the plaintiffs, who include "Crowd Siren, a small Las Vegas marketing agency, and Jonathan Murdough, a Pennsylvania resident who purchased Facebook video ads."
The lawsuit seeks "class-action status and punitive damages."
According to eMarketer, U.S. spending on online video ads is "projected to grow 30 percent this year to $27.8 billion … [and] Facebook is expected to account for almost 25 percent of U.S. video ad spending." WSJ reveals that, in the latest version of complaints, "the plaintiffs allege the Facebook documents show that by July 2015 the company had received inquiries from several advertisers about video metrics that appeared suspect, and had essentially determined the cause of the issue."
The Association of National Advertisers asked Facebook "and other major digital ad-sellers to allow independent verification of their metrics," and Facebook now allows "more third-party measurement companies to validate its data," as well as audits by the Media Rating Council, the media industry's measurement watchdog.
Topics:
Ad Metrics
,
Advertising
,
ANA
,
Benjamin Bailey
,
California
,
Crowd Siren
,
Digital Content Next
,
eMarketer
,
Facebook
,
Facebook Live
,
Jason Kint
,
Jonathan Murdough
,
Mark Zuckerberg
,
Media Rating Council
,
Mobile World Congress
,
MRC
,
Nerdist
,
News Feed
,
Out
,
Phillip Picardi
,
Social Media
,
Video
,
Video Ads
,
Watch Time