The age of instant gratification just got even more addictive thanks to Google's new Google Play Instant, which comprises Android apps and games that do not need to be installed before people can try them out. The tech giant announced the upgrade at the Game Developers Conference in San Francisco. Available games include Supercell's "Clash Royale," Zynga's "Words with Friends 2," King's "Bubble Witch 3 Saga" and Hothead's "Mighty Battles." These and more are already available on over 1 billion Android devices.
"Although Instant Apps have been available for a while, Google Play Instant expands on what Instant Apps can already do, catering specifically to game developers," explains VentureBeat.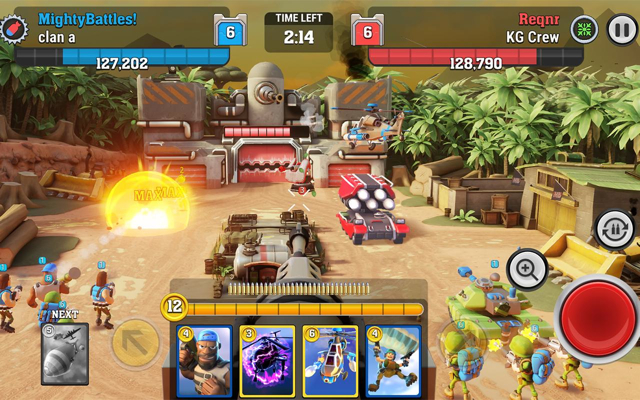 For example, Google Play Instant includes "a higher APK size limit — 10MB as opposed to the previous 4MB" and "supports progressive download support for executable code and game assets, in addition to letting developers use NDK and game engines with their existing tool chains."
Google is also currently working with Unity and Cocos2D-x to "add IDE support that lets game developers build instant apps and games," explains VentureBeat.
Google Play Instant has been in the works for a while now. Google first launched Android Instant Apps in May of 2016, then began letting Android users try some out in January of last year, and then opened the Android Instant Apps SDK to developers in May. Now called Google Play Instant, the company has expanded the instant access to games.
According to Google Play vice president of product Tian Lim, the early numbers are promising. "User acquisition can increase between 4 percent to 15 percent if developers add an instant option for games in the Play store," he told VentureBeat.
It's not a wonder Google is focusing so much time and effort into mobile gaming. In the past year alone, the number of Android users who've installed a game on their device more than doubled.
Topics:
Android
,
APK
,
App
,
Bubble Witch 3 Saga
,
Clash Royale
,
Cocos2D-x
,
Game
,
Game Developers Conference
,
Gaming
,
GDC 2018
,
Google
,
Google Play
,
Google Play Instant
,
Hothead
,
IDE
,
Jam City
,
King
,
Mobile
,
Mobile Game
,
MZ
,
NDK
,
Playtika
,
San Francisco
,
Smartphone
,
Supercell
,
Tian Lim
,
Unity
,
Words with Friends 2
,
Zynga