Paramount Global will be fully integrating Paramount+ and Showtime across both streaming and linear platforms later this year, according to president and CEO Bob Bakish, who said both the premium streaming tier on Paramount+ and the Showtime linear cable network will be known as "Paramount+ with Showtime" in the U.S. Pricing was not disclosed. In September, the studio began offering Paramount+ bundled with Showtime for prices ranging from $11.99 to $14.99 for premium. Paramount+ with Showtime will include Showtime original content, while Showtime will also get some Paramount+ original fare. Bakish said details will be shared in upcoming weeks.
The Verge speculates that streaming originals including "Halo" and the "Yellowstone" spinoff "1923" may do double-duty on Showtime. While the new season of "Yellowstone" is now on Paramount+ (after the studio took it back from Peacock) it seems likely the streamer will want to keep the top-rated show as an exclusive to lure subscribers.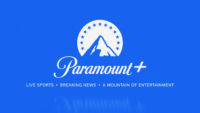 Meanwhile, new Showtime programs "could get axed as part of the consolidation," writes The Verge, noting "the specifics of what will happen to existing episodes of each series are unclear" but the gist is the shows "will be made available to take elsewhere."
"With Showtime's content integrated into our flagship streaming service, and select Paramount+ originals joining the linear offering, Paramount+ will become the definitive multiplatform brand in the streaming space — and the first of its kind to integrate streaming and linear content in this way," writes Bakish in an internal memo, noting that Chris McCarthy will continue to lead the Showtime studio and oversee network operations for the linear channel, working closely with Tom Ryan, who will oversee the Paramount+ with Showtime streaming business.
"The move comes as media companies work to make their streaming businesses profitable," writes CNBC, adding that "competition is at an all-time high following a pandemic-fueled streaming boom, slowing the addition of subscribers" and resulting in stock slumps.
CNBC in November reported that Paramount+ had 46 million global customers. Updated numbers are expected when the company announces Q4 earnings February 16.