Rather than splitting itself into separate product and IP businesses as it explored earlier this year, Rovi-owned TiVo is merging with Xperi Corporation in a deal valued at $3 billion. San Jose-based TiVo, a pioneer in the DVR industry, licenses its IP for areas involving digital rights management, electronic program guides and metadata. Xperi, also with headquarters in San Jose, is a tech licensor in areas including mobile computing, data and memory storage and 3D integrated circuits. The deal will integrate TiVo and Xperi's IP licensing and product businesses, which will then operate as separate units so that one could be sold in the future.
The two companies view the deal as a merger and consider the $3 billion figure to be the current combined value of TiVo and Xperi. The Wall Street Journal reports that the all-stock deal "values the set-top maker at $1.2 billion and suspends the company's plan to split itself into two in April." Perhaps most compelling, the merger will result in a combined portfolio of more than 10,000 patents, and significant licensing opportunities.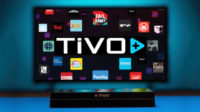 According to The Verge, "the new deal is focused on IP licensing, not TiVo's DVR hardware, although the newly merged company still reportedly plans to offer products under the TiVo name in the future. It's a similar arrangement to that of audio technology brand DTS, which Xperi acquired back in 2016."
"The combined company will be called Xperi and will be headquartered in San Jose," reports TechCrunch. "It will continue to sell entertainment services under the TiVo brand, alongside Xperi's own premium DTS, HD Radio, and IMAX Enhanced brands."
"Xperi's CEO Jon Kirchner will become the CEO of the parent company and Xperi's CFO Robert Anderson will continue to serve in that role for the merged company. TiVo's CEO, David Shull, meanwhile, will continue as a strategic investor to ensure the transaction completes."
TiVo, which was acquired by Rovi for $1.1 billion in 2016, has seen its DVR business impacted by the growing popularity of smart TVs and media players such as Apple TV, Fire TV and Roku.
According to TechCrunch, "the new company plans to expand TiVo's content aggregation, discovery, and recommendation capabilities to include Xperi's product line including home, auto, and mobile devices. TiVo has been planning to present product news at CES in January, which may shed more light on its plans."
Topics:
3D
,
Apple TV
,
Automotive
,
California
,
CES 2020
,
Circuits
,
Data
,
David Shull
,
Discovery
,
DRM
,
DTS
,
DVR
,
EPG
,
Fire TV
,
HD Radio
,
IMAX
,
IP
,
Jon Kirchner
,
Licensing
,
Memory
,
Metadata
,
Mobile
,
Robert Anderson
,
Roku
,
Rovi
,
San Jose
,
Semiconductor
,
Smart Home
,
Smart TV
,
Storage
,
TiVo
,
Xperi Corporation