After a 12-year run that saw YouTube emerge as the dominant U.S. social video platform, chief business officer Robert Kyncl announced he is stepping aside. YouTube CEO Susan Wojcicki announced that Google president of global customer solutions Mary Ellen Coe will assume the role of CBO, effective October 3, with Kyncl continuing as part of YouTube's executive team until early 2023 during the transition. Known as YouTube's Hollywood connection, Kyncl was ultimately unable to transition YouTube into the long-form streaming platform Google once envisioned, but he oversaw its rise to short-form video powerhouse.
In 2010, Kyncl joined YouTube from Netflix, where he spent seven years, rising to VP of content. "Kyncl, amid his successes in driving engagement and revenue at YouTube, also has had some misses," reports Variety, noting that his formation of a content team that was to form the basis of YouTube's subscription service to rival Netflix and Hulu "didn't pan out — and YouTube has wound down most of its original entertainment projects."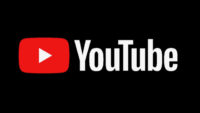 Kyncl was criticized for a failed effort wooing mass media stars to the platform, focusing on them at the expense of the "scrappy, independent creators already on the site," writes Bloomberg, explaining that "the effort, while unsuccessful in converting celebrities into YouTubers, converted YouTube into a worthwhile destination for Madison Avenue."
"He got the advertising community awake and legitimized what was not a legitimate platform," Paramount Pictures president and CEO Brian Robbins told Bloomberg. During Kyncl's tenure, movie studios and TV networks made YouTube a regular berth for trailers and clips.
"Under his leadership, YouTube forged new relationships and partnerships in music, traditional media and tech, and our creator ecosystem — without him, the term 'YouTuber' wouldn't be a mainstream term," Wojcicki wrote Monday in a staff memo obtained by Variety that said Kyncl is leaving "to start the next chapter in his career."
Music Business Worldwide speculates that new adventure may be as CEO of the Warner Music Group "following the planned exit of WMG's current boss, Steve Cooper." While YouTube had a contentious early relationship with the music industry under Kyncl, the platform eventually gained the support of the major labels and publishing groups by agreeing to pay royalties, a détente that began circa 2017.
Coe, Kyncl's successor, spent 10 years at Google, most recently as president of Google Customer Solutions, managing the global advertising for mid-market and small businesses.
Coe joined Google in 2012 from McKinsey & Co., where she was a partner, advising media, tech and consumer companies. According to Variety, she serves on the board of Merck and was on the board of Whole Foods from 2016 through 2017, "when the grocery chain was acquired by Amazon."