Google's YouTube announced that its masthead — which appears at the top of its app and website — will no longer run ads related to alcohol, gambling, "prescription drug terms" or politics. Gambling includes sports betting and casino games, and politics references ads that endorse political candidates. According to Google, the move is aimed to "lead to a better experience for users." The masthead is a very visible rectangle across the top of YouTube's homepage and is usually the platform's most expensive and desirable ad unit.
The Verge reports that the new policy could help YouTube "avoid controversies, like the one that arose when then-President Donald Trump purchased the slot for three days during the 2020 election." Until now, Google has offered users a way to "limit the number of alcohol and gambling-related ads they see on YouTube, and in theory the setting would've applied to the masthead ad."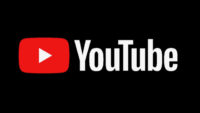 Google stated that last year it "changed the slot to show targeted ads, rather than ones that had been reserved for an entire day."
Axios reports that the ban on alcohol ads includes those that are "branding ads for alcoholic beverages that don't explicitly reference sales." While ads endorsing candidates are banned, "ads that are political in nature, like issue ads, will be reviewed on a case-by-case basis." It notes that, "other top publishers have received criticism for hosting political ads on their homepage, including The Washington Post."
It also lists some of the history of Google's ongoing modification of its ad policies over the years, including its November 2019 change of political ad policy to limit targeting and its April 2020 lift of an advertising ban on coronavirus topics. In July 2020, it also cracked down on deceptive ads ahead of the presidential election. On January 13, 2021, it paused all political ads after the break-in at the Capitol and, on February 22, lifted that ban.
Google details its new YouTube masthead requirements here.