Google is providing full access to Workspace (formerly G Suite) for its 3+ billion existing users in consumer, enterprise and education markets. Users turn on Google Chat in Gmail to enable the full experience. Although Google Drive and Docs have already been free, Workspace brings features such as smart suggestions in emails and documents. Google is also debuting Google Workspace Individual, a paid version aimed at small business owners, offering "booking services, professional video meetings, personalized email marketing" and more.
Engadget reports that Google is also introducing new features to Workspace, including an "evolved" Rooms in Google Chat (formerly called Hangouts). It stated that Rooms will become Spaces, with "a streamlined and flexible user interface that helps teams and individuals stay on top of everything that's important" and one-page destinations containing "presence indicators, custom statuses, 'expressive reactions' and offer[ing] collapsible views and the ability to pin messages."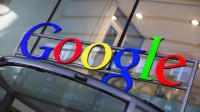 It notes that Rooms sounds "like Google Chat is becoming more powerful for work, and quite a bit more Slack-like." Google also stated that, "Spaces will seamlessly integrate with files and tasks … [with] all the relevant information, conversations, and files for a project [to] be organized."
Also getting an upgrade are video calls, which will add features already offered by Zoom and Microsoft Teams. Google is adding a Companion Mode to Google Meet, which "will let meeting participants access features like polls, in-meeting chat, hand-raising, Q&A, live captions and more regardless of the device they're using."
It added that Companion Mode will "accommodate hybrid work forces as we transition back to working in physical offices," such as updated Calendar RSVP options that lets people indicate if they'll be in a conference room or on a remote call. The company stated that Companion Mode "will be available on the web and Google Meet's upcoming progressive web app in September."
Google is also "adding client-side encryption and new 'Trust rules' and labels for Drive … [and is] enhancing phishing and malware protections in Workspace, too."
TechRadar reports that, "after launching a new work tracking tool from its Area 120 incubator last year, Google has announced that its AirTable rival Tables will soon become a 'fully supported Google Cloud product'." Tables, which was launched in beta, was the brainchild of software engineer Tim Gleason, who is now Tables general manager.
Tables is a project management tool but its developers believe it can also be used for "IT operations, customer service tracking, CRM, recruiting, product development and more." What sets it apart from rivals Asana, Trello and others is that "it uses bots to handle a number of administrative duties such as scheduling email reminders for overdue tasks, messaging a group chat when new forms have been submitted, moving tasks to other workers' queues or updating tasks when schedules have changed."
Tables is offered as a free plan but a paid version at $10 per user per month supports up to 1,000 tables and 10,000 rows. Pricing could change when it is released as a Google Cloud product next year.
Topics:
AirTable
,
Area 120
,
Asana
,
Bot
,
Chat
,
Companion Mode
,
Education
,
Enterprise
,
G Suite
,
Gmail
,
Google
,
Google Cloud
,
Google Docs
,
Google Drive
,
Google Meet
,
Hangouts
,
Malware
,
Microsoft Teams
,
Phishing
,
Project Management
,
Rooms
,
Slack
,
Small Business
,
Spaces
,
Tables
,
Tim Gleason
,
Trello
,
Workspace
,
Workspace Individual
,
Zoom