In a largely bipartisan vote, the Senate appointed antitrust law expert and Columbia Law School associate professor Lina Khan as chair of the Federal Trade Commission after earlier adding her to the agency. Senator Amy Klobuchar announced Khan's appointment as FTC chair. At 32 years of age, Khan is the youngest person to ever join and lead the FTC. The legal scholar has also been a consistent critic of Big Tech, so her confirmation is evidence that lawmakers from both political parties agree that it is time to further evaluate the growing dominance of those companies.
Vox reports that Khan told senators at her April confirmation hearing she thought it was clear "that in some instances the agencies have been a little slow to catch up to the underlying business realities and the empirical realities of how these markets work" and stressed the importance of understanding black box algorithms.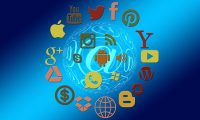 She first gained attention for her 2017 Yale Law Review paper "Amazon's Antitrust Paradox," which revealed that current antitrust laws "weren't capable of addressing the harm caused by dominant platforms." Before she was nominated, Khan "helped put together the House Antitrust Report, released last year, which found that Apple, Facebook, Google, and Amazon had engaged in anti-competitive behavior … [and] determined that Congress would need to pass new antitrust legislation."
Prior to her confirmation, Senator Elizabeth Warren (D-Massachusetts) called Khan the "leading intellectual force in the modern anti­trust movement," and Senator Ted Cruz (R- Texas) said during her confirmation hearing that he looked forward to working with her. Khan, who can serve a term up to five years, "will be one of five voting members of the FTC, a government agency whose broad powers include enforcing consumer protection laws, overseeing mergers, and initiating cases against companies for anti-competitive behavior."
CNBC reports that, "Khan will take over the helm from acting chair and Democrat Rebecca Kelly Slaughter, who has led the commission under Biden's presidency." Biden is also "expected to name a third commissioner to succeed Democrat Rohit Chopra, whom he has nominated to lead the Consumer Financial Protection Bureau."
Khan has "participated in the House Judiciary subcommittee on antitrust investigation into Amazon, Apple, Facebook and Google," which resulted in a report that "recommended legislative reforms to reinvigorate competition in digital markets." She worked on the Google section of that report.
Khan also recently became an associate professor at Columbia Law School, teaching antitrust law and, before that, "worked as legal director for anti-monopoly group the Open Markets Institute and as a legal advisor to Chopra at the FTC."