As consumers increasingly cord-cut, severing the once-profitable content subscriptions that offset infrastructure costs for ISPs, governments are now looking to charge Big Tech companies for access to broadband networks, which are expensive to install and maintain. The European Commission is being lobbied by telecom firms to implement such a plan, which the Biden administration is urging EU lawmakers to reject on the basis it would be difficult to enforce and could also potentially undermine net neutrality. Direct payments to telecom operators "could reinforce the dominant market position of the largest operators," the U.S. said in response.
In comments submitted to the European Commission last week, the U.S. Commerce Department's National Telecommunications and Information Administration (NTIA) stated that European broadband providers' requests "for new fees from online companies that account for over 5 percent of a telco's average peak traffic," should be rejected, Ars Technica writes.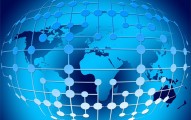 Telecom lobbyists are calling for "a fair contribution" based on "balanced negotiations between telcos and large traffic generators who obtain the most benefit from telecom investment while creating a high-cost burden with their traffic and exerting disproportionate power across markets," Ars Technica reports.
"We urge caution should the EU consider any new funding mechanisms that could disrupt the current Internet ecosystem, which has successfully adapted to evolving technological and market conditions over time," the NTIA said in a statement, adding that "Internet traffic is global, raising questions regarding one country's ability to collect revenues from foreign content providers; if many countries take this path it would likely be unsustainable."
"It is also difficult to understand how a system of mandatory payments imposed on only a subset of content providers could be enforced without undermining net neutrality," the group said, citing the fact that such a law would:
Give telecom operators a new bottleneck that could be used to increase control over their customers;
Raise costs for consumers and small businesses; and
Create distortions in the Internet ecosystem.
Related:
U.S. on European Consultation: The Future of the Electronic Communications Sector and Its Infrastructure, NTIA, 5/25/23
Telcos Detail Plan to Charge Big Tech Firms for Access to Internet Users, Ars Technica, 5/18/23