Twitter is emphasizing crowdsourced moderation. The launch of Community Notes for images in posts seeks to address instances where morphed or AI-generated images are posted. The idea is to expose altered content before it goes viral, as did the image of Pope Francis wearing a Balenciaga puffy coat in March and the fake image of an explosion at the Pentagon in May. Twitter says Community Notes about an image will appear with "recent and future" posts containing the graphic in question. Currently in the test phase, the feature works with tweets featuring a single image.
Last year, Twitter began rolling out Community Notes for tweets, a mechanism for users to append contextual notes to text posts.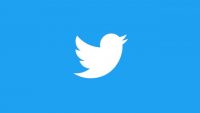 "The company said that only Community Notes contributors with an impact score — a score that measures the helpfulness of contributor's notes — of 10 will be able to see an option to submit notes about an image rather than a tweet" so that "if other users tweet the same image but with different captions, the Community Notes will remain the same," reports TechCrunch.
Twitter announced the pilot program in a tweet, and also launched a help page explaining its use as "an open and transparent process" whose algorithm is open-sourced "along with the data that powers it so anyone can audit, analyze or suggest improvements."
Citing the viral fake of an attack on the Pentagon, PetaPixel writes that "AI-generated images have reached the point now where people can't tell fact from fiction," adding that altered images, while sometimes harmless, can have real-world impact, such as in the case of the "$500 billion market cap swing" the Pentagon image had on the stock market.
"Although the economic impact was short-lived, it was no less real — and all from a fake photo on social media," PetaPixel notes.
TechCrunch points out that even though the original manipulated Pentagon image and tweet were deleted, "the photo was still being circulated on the social network," something the Notes could curtail, adding that "after Elon Musk's takeover of Twitter, the company has heavily relied on crowdsourced moderation" in lieu of paid staff working on trust and safety issues.
Previously called Birdwatch, Community Notes have been helpful in thwarting the retweeting of false information, and PetaPixel says the safeguard "will presumably have a similar effect concerning tweets with images," explaining that "according to Twitter, users are 15 to 35 percent less likely to like or retweet a tweet that has an attached note compared to a person who sees the tweet without its crowdsourced note."