Discovery Inc., the broadcasting and film production company founded by John Hendricks in 1985, on Friday completed its $43 billion acquisition of AT&T's subsidiary WarnerMedia, the multinational M&E conglomerate and parent of the famed Warner Bros. motion picture studio launched in 1923. The newly formed Warner Bros. Discovery includes film, television and news operations that generate roughly $50 billion in annual revenue, creating an entity valued at about $130 billion, placing it at the forefront of the world's media empires.
AT&T's decision to spin off its entertainment division (and with it, another $55 billion in debt) was attributed to the parent company's desire to pay down what by the end of 2021 was a $156.2 billion deficit. As widely reported, the job of managing Warner Bros. Discovery falls to newly appointed CEO David Zaslav, a "veteran cable TV executive who has been running Discovery for 15 years," reports The New York Times.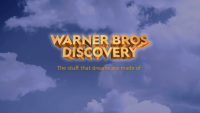 "WarnerMedia owns HBO, HBO Max, CNN, Warner Bros., DC Films, New Line Cinema, TBS, TNT, TruTV, Cartoon Network/Adult Swim, Turner Sports and Rooster Teeth, among other brands," explains Variety. "Discovery is the parent of Discovery+, Discovery Channel, HGTV, Food Network, TLC, Investigation Discovery, Travel Channel, Turbo/Velocity, Animal Planet, Science Channel and OWN."
Under Zaslav's charge, the new company will be "assuming ownership of a fabled Hollywood company that controls Batman, Harry Potter, 'Sex and the City,' 'Game of Thrones,' CNN and March Madness," notes NYT. Zaslav is poised to enter "a much bigger, and more rarefied, position in the entertainment world," one requiring him to "move from New York to Los Angeles," where he has already "spent months holding court with Hollywood power players at the Polo Lounge in Beverly Hills."
"The biggest question will be what happens to HBO Max and Discovery+," suggests NYT. "Initially, the two could be sold as a bundle, but over time they will be brought together into one giant streaming service, Zaslav told staff on Friday. HBO and HBO Max, which consists of new television series and movies, as well as an impressive lineup from the Warner Bros. library, have more than 70 million subscribers; Discovery+ has more than 20 million."
"With our collective assets and diversified business model, Warner Bros. Discovery offers the most differentiated and complete portfolio of content across film, television and streaming," said Zaslav. "We are confident that we can bring more choice to consumers around the globe while fostering creativity and creating value for shareholders. I can't wait for both teams to come together to make Warner Bros. Discovery the best place for impactful storytelling."
Warner Bros. Discovery will host its first Upfront event on May 18 at The Hulu Theater in New York City. According to Deadline, "Upfront presentations are swinging back into full gear this year after COVID-contained and mostly virtual events for the past two."
Related:
New Era Begins at Warner Bros., Tinged With Nostalgia, The New York Times, 4/10/22
AT&T Shares Climb After Warner Bros. Discovery Deal, The Wall Street Journal, 4/11/22
Warner Bros. Discovery Opens at $24.08 a Share in Public Debut as Newly-Formed Company, Yahoo, 4/11/22
Topics:
Acquisition
,
Animal Planet
,
AT&T
,
Cartoon Network
,
CNN
,
David Zaslav
,
DC Films
,
Discovery
,
Discovery Plus
,
Food Network
,
HBO
,
HBO Max
,
HGTV
,
John Hendricks
,
New Line Cinema
,
OWN
,
Rooster Teeth
,
Science Channel
,
TBS
,
TLC
,
TNT
,
Travel Channel
,
truTV
,
Turner Sports
,
Warner Bros.
,
Warner Bros. Discovery
,
WarnerMedia