Epic Games has raised $2 billion in a funding round that will fuel the company's ambition to build a metaverse. Investments of $1 billion each came from existing shareholder Sony Group and Kirkbi, the family-owned company that owns 75 percent of the Lego Group. Epic continues to have a single class of common stock outstanding and remains controlled by founder and CEO Tim Sweeney, who launched the company in 1991. The fresh funds — the largest game company raise since 2002, according to PitchBook Data — positions Epic's post-money equity valuation at $31.5 billion, the company says.
The Wall Street Journal notes that "the three previous largest investments were also in Epic, with a $1.78 billion investment topping the list" prior to Monday's news, which followed an announcement last week that Epic and the Lego Group are teaming to build a metaverse that's "safe and fun for children and families."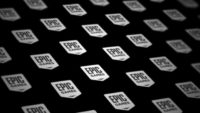 "As we reimagine the future of entertainment and play we need partners who share our vision," Sweeney said in an announcement that sketches a future vision in which the metaverse is not just a place to have fun, but where "brands can build creative and immersive experiences and creators can build a community and thrive."
Sony chairman, president and CEO Kenichiro Yoshida emphasizing synergies in commenting "that Epic's expertise, including their powerful game engine, combined with Sony's technologies, will accelerate our various efforts such as the development of new digital fan experiences in sports and our virtual production initiatives."
Calling Epic "playful and creative," Kirkbi CEO Søren Thorup Sørensen noted that "a proportion of our investments is focused on trends we believe will impact the future world that we and our children will live in," leaving open whether he meant virtual, IRL or both.
WSJ quoted Oppenheimer & Co. executive director Martin Yang as stating that "there are very few billion-size dollar deals done in [the] game industry." Because Epic is a veteran at capital raises, Konvoy Ventures managing partner Josh Chapman says the deal is not that surprising, telling WSJ it "makes a lot of sense for Epic by bringing in Lego [intellectual property] plus all of Sony's assets."
Epic's "Fortnite" MMOG is already something of a mini-metaverse. The Verge calls it "arguably the closest thing we currently have to that vision through virtual events like concerts and a grab bag of pop culture tie-ins including everything from Marvel characters and professional athletes to, most recently, the late artist Jean-Michel Basquiat." The company also has a powerful tool in its Unreal Engine real-time 3D world builder.
"Sony, meanwhile, previously made a big push into large virtual worlds when it acquired 'Destiny' developer Bungie earlier this year," The Verge writes, while CNBC notes "Lego already has a successful line of video games based on lucrative franchises, including Disney's 'Star Wars' and Warner Bros.' 'Batman.'"
Topics:
Batman
,
Bungie
,
Destiny
,
Disney
,
Epic Games
,
Fortnite
,
Intellectual Property
,
Jean-Michel Basquiat
,
Josh Chapman
,
Kenichiro Yoshida
,
Kirkbi
,
Konvoy Ventures
,
LEGO
,
Martin Yang
,
Marvel
,
Metaverse
,
Oppenheimer
,
PitchBook
,
Sony
,
Star Wars
,
Søren Thorup Sørensen
,
Tim Sweeney
,
Unreal Engine
,
Virtual Production
,
Warner Bros.