Sports coverage in virtual reality is gaining momentum. Jaunt VR, NextVR and IM360 have all shown virtual reality applications for professional baseball, basketball, football, soccer and Daytona 500 auto racing. But sports coverage in VR creates new and unique challenges for producers. For example, VR cameras can't zoom — a common practice in typical sports coverage — meaning the camera has to be as close to the players as possible, easy for boxing but a tougher proposition for, say, football.
Variety reports that when IM360, a joint venture between VFX studio Digital Domain and 360-degree video company Immersive Media, produced two boxing events, executive producer Chris Fieldhouse found the best way to place the VR cameras. "We had [the cameras mounted] on each of the two neutral corner posts, and another on one of the 2D jib arms, to get a really interesting sweeping view," he says.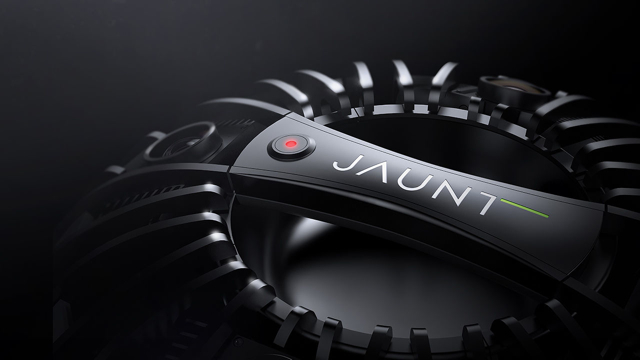 When NextVR, which inked a five-year deal with Fox Sports to produce live VR streams, produced the game between the Golden State Warriors and New Orleans Pelicans, the production team "placed a camera courtside, dead center, at the scorer's table, and two additional cameras were embedded in the padding of the stanchions that hold the baskets at either end of the court."
For live streaming, NextVR adds an additional camera on the sidelines parallel to the three-point line but, says NextVR executive chairman Brad Allen, they haven't done that for the NBA, which has more restrictions on camera placement. "They're very concerned about safety, as they should be," he says. "Since cutting back and forth between camera angles can be jarring for VR viewers, editing of an image stream is typically minimal or nonexistent."
As a result, the typical VR production instead gives the viewer "a selection of angles to switch back and forth from on their mobile device or their VR headset." The audio, very important in VR, "is typically captured by ambisonic microphones, both standalone and built into the camera rig, with four directional sound sensors."
VR cameras differ in size. IM360's current softball-size camera has six lenses. NextVR's much-larger camera relies on six RED Epic Dragon cameras, and Jaunt VR's Jaunt One camera has "24 synchronized image modules" and is the size of a "squished basketball." Each camera's proprietary software enables the images from different lenses to be "stitched" into a single 360-degree image.
Some have talked about the day when VR cameras can be small enough to place on the athlete, allowing viewers to see his point of view. But that, says Allen, isn't a great idea. "If you're totally immersed in VR, and now somebody's running down the court and turning your head quickly without you really knowing its going happen, it's really jarring," he says. "You'll feel nauseous."
Topics:
Auto Racing
,
Baseball
,
Boxing
,
Brad Allen
,
Broadcast
,
Camera
,
Chris Fieldhouse
,
Daytona 500
,
Digital Domain
,
Dragon
,
Football
,
FOX Sports
,
IM360
,
Immersive Media
,
Jaunt One
,
Jaunt VR
,
Live Sports
,
NBA
,
NextVR
,
Production
,
Professional Sports
,
RED Epic
,
Soccer
,
Sports
,
Television
,
Video
,
Virtual Reality
,
VR Stitching