For the first time, viewers of the Olympic Games in Rio will be able to watch on connected TVs and via devices such as Apple TV, Google Chromecast, Roku and Amazon Fire. There'll be a lot to watch: NBC Olympics plans on 4,500 hours of live event coverage of 34 sports to numerous digital devices. Also for the first time, NBC will stream content digitally — but only to pay TV customers, since parent company Comcast's core mission is to keep people paying for cable TV.
Variety reports that viewers can tune into 30 minutes of free coverage on the first visit to NBCOlympics.com or the NBC Sports app, but then must log-in with cable, satellite or telco TV credentials.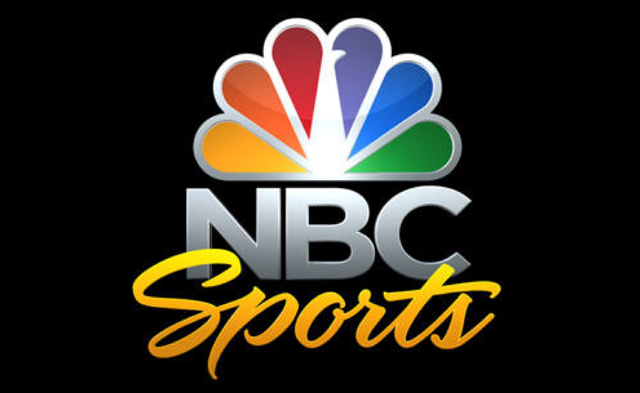 NBC will have a free app — NBC Olympics: Rio News & Results — but the content is limited to "news and results, video highlights, TV listings, medal standings, dedicated sections for all 34 sports on the Rio program, bios of Team USA and international athletes, and other content."
The website and app will also provide "video-on-demand programming, including athlete profiles and features, full-event replays and short-form highlights," as well as, for the first time, all streaming will offer closed-captioning in English. The app will also be a second-screen tool for NBC's primetime Olympics coverage.
NBC will also produce two "digital-only Olympics programs." For the third Olympics, "Gold Zone," hosted by NFL Red Zone's Andrew Siciliano and 2006 Olympic silver ice-dancer Tanith White, will be "a guide to the best live action happening at a given moment." The new "Daily Dismount" will offer "live post-event coverage from each day's gymnastics competition," hosted by White, Beijing Olympic medalist Jonathan Horton and Athens Olympic medalist Courtney Kupets.
In addition, NBC will offer limited virtual reality programming: 85 hours, on delay, exclusively to pay-TV subscribers and only on Samsung devices. Also for the first time, NBC Olympics plans to "stream the coverage of all nine NBCU Olympic networks: NBC, Telemundo, Bravo, CNBC, Golf Channel, MSNBC, NBC Sports Network (NBCSN), NBC Universo and USA Network." As a fallback, NBC can use the Olympic Broadcasting Services feed, with both English and Spanish commentary.
Topics:
Amazon Fire
,
Andrew Siciliano
,
App
,
Apple TV
,
Bravo
,
CNBC
,
Comcast
,
Courtney Kupets
,
Golf Channel
,
Google Chromecast
,
Jonathan Horton
,
MSNBC
,
NBC Sports
,
NBCUniversal
,
Olympic Broadcasting Services
,
Olympic Games
,
Pay TV
,
Rio 2016 Summer Olympics
,
Roku
,
Samsung
,
Smart TV
,
Tanith White
,
Telemundo
,
Television
,
USA Network
,
Virtual Reality