Los Angeles-based startup ROW8 has signed licensing deals with Paramount Pictures, Sony Pictures Entertainment, Universal Pictures and Warner Bros. as part of its strategy to compete with transactional VOD offerings from the likes of Apple and Amazon. The streaming movie service, which launched last year with foreign and indie titles, is now targeting mainstream audiences with library titles and new releases from major Hollywood studios. It is taking an industry standard approach with $5.99 new-release rentals and $2.99-$3.99 catalog titles, but is also adding a feature that offers customers the ability to receive future credits for movie rentals they did not enjoy.
ROW8, which is powered by Comcast Technology Solutions with video encoding by Vubiquity, strictly carries movies and no TV shows.
"We looked at the marketplace, did a lot of research, and we felt like there was an opportunity to zig where the market was zagging toward subscription VOD," said ROW8 CEO John Calkins, formerly of Sony Pictures and Warner Bros. Entertainment. "We set out to design a service that would appeal with heavy, new-release fans," he added. "It's films in their first windows that aren't on Netflix yet."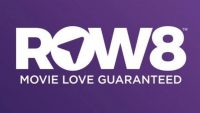 While the startup is not likely getting exclusive windowing or better business deals than players such as Apple, Amazon, Google, FandangoNOW or Vudu, it is hoping that its "Movie Love Guarantee" will help the service stand out from the competition.
The guarantee allows "customers who aren't happy with the movie they've rented 'trade it in' to get a credit for another title," reports Variety. "It's like sending a dish back at a restaurant," Calkins explained.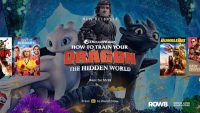 ROW8 is also offering limited-time discounts on VOD rentals with plans to include electronic sell-through (EST) later this year. "On Tuesdays, ROW8 will knock $1 off the price of new releases," notes Variety. "It's also offering a $1 discount in an off-peak 15-hour window — from midnight to 3 p.m. local time — on new releases and catalog titles. The catch: For the off-peak 'matinee pricing,' ROW8 will give customers only a three-hour period to view the title."
ROW8 is currently accessible online and via Android and iOS devices, Roku players and Samsung smart TVs.
Topics:
Amazon
,
Android
,
Apple
,
Comcast Technology Solutions
,
EST
,
FandangoNOW
,
Foreign Films
,
Google
,
Hollywood
,
Indies
,
iOS
,
John Calkins
,
Licensing
,
Movie
,
Netflix
,
OTT
,
Paramount Pictures
,
Roku
,
ROW8
,
Samsung
,
Sony Pictures Entertainment
,
Streaming
,
Studio
,
Universal Pictures
,
Video
,
VOD
,
Vubiquity
,
Vudu
,
Warner Bros.