To fully examine the inner workings and potential impact of deep learning language model GPT-3 on media, ETC's project on AI & Neuroscience in Media is hosting a virtual event on November 10 from 11:00 am to 12:15 pm. RSVP here to join moderator Yves Bergquist of ETC@USC and presenter Dr. Mark Riedl of Georgia Tech as they present, "Machines That Can Write: A Deep Look at GPT-3 and its Implications for the Industry." The launch last June of OpenAI's GPT-3, a language model that uses deep learning to generate human-like text, has raised many questions in the creative community and the world at large. 
A massive leap from its predecessor (GPT-2, launched in 2018), GPT-3 was able to autonomously generate articles, poems, even computer code, that many industry experts felt were virtually indistinguishable from that created by humans.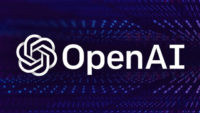 Numerous examples have recently been shared online, including this collection posted by TheNextWeb. GPT-3 still requires a lot of human tuning and an enormous amount of computation, but the incursion of machine intelligence onto a domain long thought to be the monopoly of the human mind is accelerating the need to start discussing the potential implications of machine-generated media content.
Dr. Mark Riedl is associate professor of computer science at the Georgia Tech School of Interactive Computing and director of the Entertainment Intelligence Lab. Dr. Riedl's research addresses the uses of machine intelligence in the storytelling process. He earned his PhD from North Carolina State University, where he innovated novel technologies for automatically generating stories and managing interactive user experiences in virtual worlds and computer games. He was also a researcher at USC's Institute for Creative Technologies from 2004 to 2007.
You can RSVP on Eventbrite for the November 10th event. Zoom details will go out early November.
You can direct questions to Yves Bergquist, ETC director of AI & Neuroscience in Media, at yves@etcusc.org.