Streaming service Vimeo is planning to team up with YouTube network Maker Studios to fund and distribute projects this year that will get exclusive release windows via Vimeo On Demand, the platform's premium VOD tier. As part of the deal, Vimeo On Demand will be made available to Maker Studios' 55,000 creators. Disney-owned Maker Studios has started looking into distribution options, including its own Maker.TV player and a new programming partnership with Dish's soon-to-launch streaming service, Sling TV.
"The opportunity and viability of windowing content from online creators is growing ever day," Vimeo CEO Kerry Trainor told The Hollywood Reporter. "We're striking this partnership to be there to educate and empower these creators to start using the on-demand window."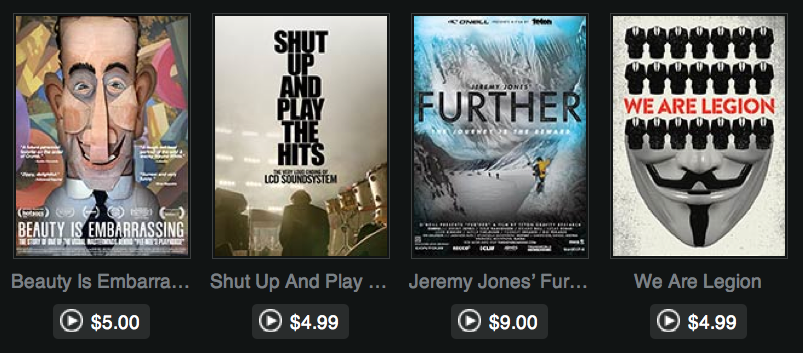 "Maker is always excited to create original programs that reach audiences across platforms, and Vimeo will be a great partner to distribute new ideas," added Courtney Holt, chief strategy officer, Maker Studios.
Vimeo has remained ad-free to distinguish itself from YouTube, while continuing to pursue original and exclusive content. Trainor says the deal is not about competing with YouTube, but helping the community identify distribution options.
"The IAC-owned company recently struck a deal with Ron Howard and Brian Grazer's New Form Digital to adapt several short-form projects into Web series and announced this week that it had teamed with Spike Lee for the advance release of his new film 'Da Sweet Blood of Jesus,'" notes THR.
Topics:
Advertising
,
Brian Grazer
,
Courtney Holt
,
Da Sweet Blood of Jesus
,
Dish
,
Disney
,
Distribution
,
Exclusive Windows
,
Funding
,
IAC
,
Kerry Trainor
,
Maker Studios
,
Maker.TV
,
MCN
,
Network
,
New Form Digital
,
Original Programming
,
Ron Howard
,
Sling TV
,
Spike Lee
,
Streaming
,
Vimeo
,
Vimeo On Demand
,
VOD
,
YouTube