A large number of potential partners are vying to cut deals for Vice TV channels across Europe, expected to launch in the next 12 to 18 months. But plans aren't moving fast enough for chief executive Shane Smith who is eager to ink agreements not just for TV but mobile, online and OTT. The company is already set to launch a U.S. channel, and expected to partner with A+E for that venture (although Smith more recently declined to say who his U.S. partner would be), and has a Canadian outlet with Rogers Communications.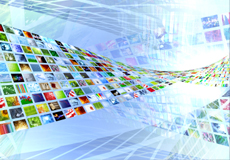 According to Variety, Smith — who reveals he has 32 TV productions in the pipeline — is in conversation with Netflix, ITV, Sky and Discovery, among others, about partnering on the European channels. Smith told The Guardian: "There is a bit of a bidding war going on. In the U.K. there are potentially a number of partners. There are lots of deals on the table. It's pretty fast and furious."
One of the slowdowns is that some of the potential partners want multi-territory deals, but Smith is adamant about doing separate deals in each country or "a three or four country deal with one company."
"Then we have to think do we want a joint venture, do we buy a network ourselves, or do we partner," he added.
Smith has already turned down offers to take a stake in its European operations, and notes that "the old-school TV guard pays lip service to doing everything, but they don't like simultaneous windows. We are trying to navigate those waters."
Smith is considering local partners (such as U.K.'s Channel 4) as well as global partners, and remains open to whether the deal ends up being a terrestrial player in one market or "a pan-European mobile deal and a TV partner." "We are taking a long-game approach," he said.
Topics:
A+E Networks
,
Canada
,
Channel 4
,
Channels
,
Discovery
,
Europe
,
Internet
,
ITV
,
Joint Venture
,
Mobile
,
Movies
,
Netflix
,
Network
,
Online
,
OTT
,
Production
,
Rogers Communications
,
Shane Smith
,
Sky
,
Streaming
,
Television
,
The Guardian
,
TV
,
TV Shows
,
United Kingdom
,
United States
,
Vice
,
Video