Vice Media's new CEO Nancy Dubuc plans strategic changes to help limit spending and increase company profits. Part of the reorganization will involve laying off about 10 percent of staff (roughly 250 people) across all departments. The Canadian digital media and broadcasting company is expected to shift its focus to film, television and branded content, in addition to restructuring its international teams. The news follows Vice's hiring freeze in 2018 and recent announcements from other media companies regarding layoffs.
BuzzFeed revealed it is cutting 15 percent of its staff, Verizon Media Group is trimming its workforce by 7 percent, and Gannett announced eliminating as many as 400 jobs.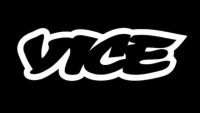 "Media experts have said this is only the beginning for industry layoffs this year, as publishers continue to fight over ad dollars that are instead going to search and social," reports Adweek.
Dubuc, former A+E Networks chief, became the Vice CEO last spring when company founder Shane Smith announced he would transition to executive chairman. Dubuc "is now tasked with helping [Vice] live up to the high expectations surrounding its $5.7 billion valuation and more than $1 billion in investments from the likes of Fox, Disney and TPG," notes The Hollywood Reporter.
Vice "is planning to invest in areas that Dubuc and her senior leadership team see as growth opportunities going forward," adds THR. "Those include the Studios division, which nabbed around $14 million from Amazon for Adam Driver drama 'The Report' at Sundance this past week; ad agency Virtue, which has added 20 new clients to its roster in 2018; the digital news desk run by Josh Tyrangiel; and the sales team."