In Q2 of this year, ViacomCBS — parent company of the CBS broadcast network, Showtime, Nickelodeon and the Paramount movie studio — saw revenue rise 8 percent to $6.6 billion and the addition of 6.5 million new streaming subscribers for a total of 42+ million. Net income was $1.04 billion or $1.56 per share, compared with $481 million or 78 cents per share year-over-year. Chief executive Bob Bakish said the company looks forward to scaling Paramount+ offerings, referring to a deal with Comcast to launch it on Sky in Europe.
Variety reports that under a deal with Comcast, "Paramount+ will launch on Sky in the UK, Ireland, Italy, Germany and Austria in 2022, as part of a multi-year carriage contract that includes distribution of ViacomCBS' pay-TV channels as well as Sky being included in ad sales efforts in certain markets."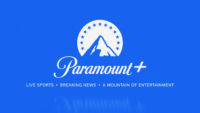 During the quarter, "ad revenue from traditional operations alone rose 24 percent to nearly $2.1 billion, largely due to the presence of more sports telecasts than in the year-earlier period … [and] affiliate fees rose 9 percent to around $2.1 billion as well." Film revenue rose 3 percent to $667 "driven partially by the release of 'A Quiet Place Part II' … [and] ad revenue from streaming more than doubled, as marketers spent on new venues like Paramount+ and Pluto."
Deadline reports that, "Pluto TV, which was founded in 2014, has become a $1 billion-a-year business a year ahead of schedule." Viacom purchased Pluto in January 2019 for $340 million in cash, just months before "reuniting with CBS." Bakish, who predicted Pluto would reach $1 billion in 2022, said the U.S. version "now has 200,000 hours of programming available, a level that has doubled in the past year."
Its free, ad-supported programming is available in 25 countries and has 52 million monthly active users, according to ViacomCBS, which added that Pluto is "the leading contributor to a 102 percent year-over-year surge in overall streaming revenue at the company during the quarter."
ViacomCBS chief executive of streaming and Pluto co-founder Tom Ryan noted that, "we scaled it from a contrarian idea to over a billion dollars in revenue in seven years." Pluto, which began as an early player in AVOD, now has 200 live, linear channels, "a key element in the traction it has gained with both viewers and advertisers."
Like ViacomCBS' Paramount+, Pluto depends on live sports and news, which have "helped it increase average view time by 45 percent." "A lot of the power of live has traditionally not been taken advantage of in streaming," said Ryan. Pluto has also become a "very effective front porch" for gaining viewers from ViacomCBS' other platforms, including CBS and Showtime.
CNN reports that "South Park" co-creators Trey Parker and Matt Stone inked a new deal with ViacomCBS that will last through a 30th season in 2027. ViacomCBS also announced that the new deal includes 14 original "South Park" films for Paramount+, two of which will debut in 2021. Bloomberg reported the deal is worth $900 million.
This series (and "The Daily Show with Jon Stewart") "helped build Comedy Central into a cable stalwart over the past two decades, so it makes sense that ViacomCBS would now use it to beef up its streaming efforts."
Related:
ViacomCBS Edges Q2 Estimates as Advertising Recovers and Streaming Rises, Deadline, 8/5/21
ViacomCBS Global Streaming Subscribers Top 42M, Up 6.5M in Q2, Powered by Paramount+, Deadline, 8/5/21
ViacomCBS Teams with Sky for Paramount+ Europe Launch in 2022, Deadline, 8/5/21
ViacomCBS Reaches Deal With Comcast to Distribute Paramount+ in Europe, The Wall Street Journal, 8/5/21
ViacomCBS CEO Bob Bakish on Theatrical Movie Windows: 45-Day Exclusive Is "Overall Direction" for Paramount, but "Fluid" COVID Situation Will Keep Streaming in Mix, Deadline, 8/5/21
Topics:
Ad-Supported
,
Advertising
,
AVOD
,
Bloomberg
,
Bob Bakish
,
CBS
,
Comcast
,
Comedy Central
,
Jon Stewart
,
Matt Stone
,
Movie
,
News
,
Nickelodeon
,
Paramount
,
Paramount Plus
,
Pay TV
,
Pluto TV
,
Showtime
,
Sky
,
South Park
,
Sports
,
Streaming
,
SVOD
,
Tom Ryan
,
Trey Parker
,
TV Show
,
ViacomCBS